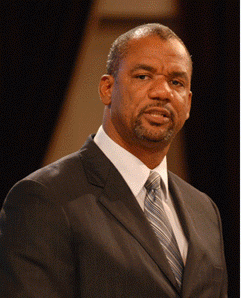 Dear Editor,
When I read the published letter from Mr. Abner Pinder dated 13th October 2011, I was reminded of the old saying that, "If you don't know a man, call him Sir".
The premise of Mr. Pinder's letter was that I knew nothing of the sea and environment, particularly the Exuma cays or the Land and Sea Park and as such I am not qualified to speak on either.
By way of background, I am a licensed boat captain having obtained my "A" and "B" Boat License some 18 years ago.  Over those 18 years, I have captained my boats and others to every major Family Island of The Bahamas save the most southern. I have also captained many boats from south Florida to Nassau.
For the past five years my family has spent our entire summer vacation boating in the Exuma Cays.  Every Easter we travel to a different Family Island and this has been a family tradition now for some time.  There is no place in the world my three children, my wife and I would rather spend our leisure time and vacation than the Family Islands.  Everyone who knows me and my family knows this. My two sons, who are now 13 and 14 years old, have been spear fishing with Exumians of Staniel Cay and Black Point since the age of 8 years and can both now free dive over 40 feet deep.
As a proud Bahamian and one who loves this country with all my heart and soul and one who is concerned about the environmental carnage I continue to see under the hand of this FNM administration and the Bahamas National Trust, I am pleased to shatter the image Mr. Pinder and others have of me and my family.
Mr. Pinder mentioned Arawak Cay and Bell Island.  Here is what I know are the facts about Arawak Cay:-
1.             In 2009 the 1500 foot extension of Arawak Cay began and destroyed over 20 acres of seabed and in the process displaced sting rays, turtles and fish and destroying numerous coral and coral reefs.
2.             There was an Environmental Impact Report conducted by Coastal Systems International which documents the negative impact the original construction of Arawak Cay in the 1960s had on Saunders Beach from Perpall Tract up to the Shell Gas Station on West Bay Street and as far as Montague Beach in the east.
3.             During last winter, Saunders Beach experienced erosion to an extent never seen before, and 100 percent of the beach is yet to return.
Science and logic tells me that as a result of the 1500 foot extension of Arawak Cay, Saunders Beach will continue to deteriorate.
Here are the facts that I know about Bell Island:-
600,000 square feet of dredging at Bell Island; Conch habitats destroyed; Coral beds destroyed; fish habitats destroyed; lobster habitats destroyed; turtle habitats destroyed; the protected Bahama Duck displaced from the pond, where countless other wildlife thrived, destroyed; hills excavated and thousands and thousands of tons of fill removed; turbidity curtains that stop the silt from flowing out from the dredging broken, destroyed and absent; No take zone breached; thousands of tonnes of excavated hills removed.
None of the destruction at Bell Island can be replaced. It has been destroyed forever. So, yes, I may be one of those persons to whom Mr. Pinder refers as having "high falutin degrees", but I can assure him that I have intimate knowledge of the waters in and around the Exuma Cays having captained boats there for the past 17 years.
As Mr. Pinder inferred, I am a politician, but like him, I am not trying to impress anyone, and I have stated the facts as I see them.  Politics has not changed by views but merely given me a national platform to express them and I have always made it a point to support my views with facts. It is interesting to note however, that in Mr. Pinders letter, he disputed not one fact that I stated on the Steve Mckinney show which I included in this letter. One is then to conclude that the only purpose of Mr. Pinder's letter was a personal attack on me from his erroneous perception of me. I look forward to the day when as mature Bahamians we can have debate on the message instead of the messenger.
So I will conclude as I began… "If you don't know a man, call him Sir".
Senator Jerome K. Fitzgerald
October 20th 2011.
_________
EDITOR's NOTE: We want to remind all readers, Abner Pinder has yet to prove whether or not he writes any of the letters published in the Tribune. We asked him about a letter he wrote in the Tribune a couple months ago and he could not tell us the nature of the letter or provide Bahamas Press with a copy. Yet, Pinder was on our page commenting. AMAZING!
AD ON BAHAMASPRESS.com