FNM stands confused and dizzy – Former PM shows undemocratic signs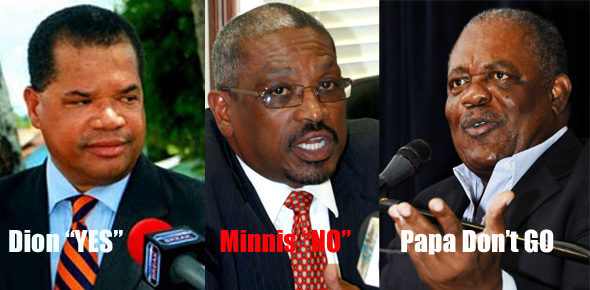 Party making out to NOT BELIEVE IN SAVING BAHAMIAN JOBS!!!
Nassau, Bahamas – Members of the Free National Movement Party are now concerned with the future of the party as interference by Hubert Ingraham yesterday encouraged a boycott of the Jan. 28th poll.
The statement by Ingraham goes against the position of the Party's Council and leadership, which last week confirmed it encouraged a "NO" Vote against Bahamian jobs.
The comments from the Former Prime Minister were made during a reception for retiring J. Barrie Farrington last evening.
Mr. Ingraham told reporters for him it makes no sense to take the vote on Monday as it is only a poll and is nonbinding.
But while the former Prime Minister is asking FNMs to boycott the vote, FNMs are echoing a "NO" and Dion Foulkes is telling FNMs "vote "YES". The multiple positions within the FNM has confused party supporters who are now dizzy on the matter.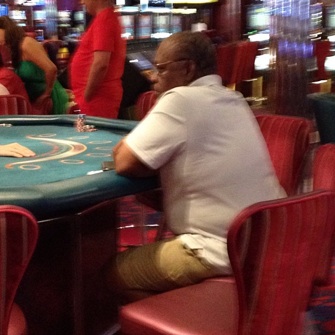 "We are running interference here and I just cannot understand my party. Mr. Ingraham who successfully led us into defeat, should face the sunset and leave comments on party matters to the elected leadership now in place. He is creating storms in the teacup and muddying the party. I am disappointed with his pronouncements on this issue," a senior member of the Party told BP.
Just last week Bahamas Press revealed the Ingraham government's position to regulate the gaming business as far back as 2010, having concluded in Cabinet Papers and legislation on the issue.
A planned tabling of the bill was scheduled for July 1, 2010, however, after finding no support with the Church, Mr. Ingraham delayed regulating the business and withdrew public grants to church schools across the country.
"He has destroyed our Party. We lost an election, and our party was left with a huge bank overdraft at RBC. We could not pay our bills at ZNS during the North Abaco bye-election – this is what Hubert Ingraham did to the FNM and now he is playing interference with the leadership structure of the Party?
"I support the leadership decision of the FNM and I am voting come Jan. 28th," an irate hardcore member of the FNM said.
When asked by Love 97FM at that event if he [Mr. Ingraham] supported Dr. Hubert Minnis as leader of the Party, Mr. Ingraham failed to answer the question and in his usual tone rebuffed reporters.
What in the hell is this?!
We report yinner decide!