Women gather at United Nations…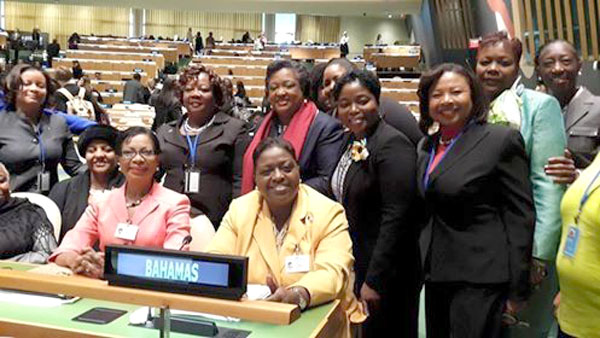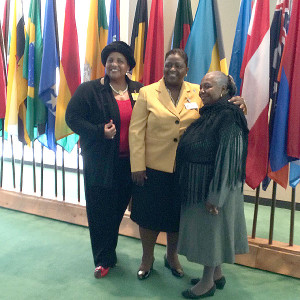 New York – A 7-member group of women from the Free National Movement Women's Association are among the hundreds of women from around the world converging in New York, to attend the 59th Session of the General Assembly of the United Nations Millennium Development Goals. The session which opened at the United Nations York, on Monday, March 9, 2015, will focus on Gender Equality of Women.
The FNM women are a part of a larger delegation of Bahamian Women under the umbrella of the Minister of Social Services and Development, Mrs. Melanie Griffin, who are attending the conference.
Minister Griffin in her address to the UN noted how former Minister Hon. Janet Bostwick was in Beijin some 20 years ago for the platform for women and girls. She celebrated the former Minister of Foreign Affairs who joined her on the mission.
Wife of current Deputy Prime Minister Mrs. Ann Marie Davis also joined the visit to the UN with the women.
Noting that the FNM supports the equality of women, Ms. Monique Gomez, President of the FNM Women's Association said that the conference will be a wonderful learning and networking experience for the group. The group will return to Nassau on March 14, 2015.