FNM GOON Floyd Willmott collecting $8.6 million of public money to fight a by-election in Elizabeth.
Nassau Bahamas — Bahamas Press has been deep in Lizzy and have reporters all over the ground. We can confirm that most of the 700 additional people who have registered cannot be found. We know that the FNM was registering people since June 2009.
A PLP source has confirmed to BP that there are a lot of Ghost Voters placed in Elizabeth by Hubert "Mugabe" Ingraham. " We will visit all the voters twice and where we cannot find these people, we are prepared to go to court", the PLP source told us.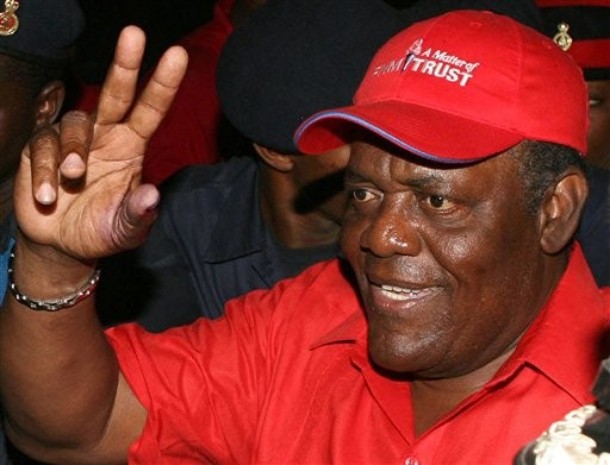 We have even more disturbing news, we confirmed earlier this week that the FNM'S internal polling showed Dr. Sands to be well behind Mr. Ryan Pinder, In fact, our own poll being conducted by students of Cardiff University, show Dr. Sands to be well behind the PLP.
The FNM reportedly is prepared to spend $200,000 to ensure that 200 PLP voters stay at home. The money is to be paid in installments our source deep within the FNMS High Command told us. "We will pay $ 500 before the election and $ 500 after the election to make sure the people do not vote".
This is an old UBP trick and we say to the voters of Elizabeth, take their money and still vote for the PLP.
We are being told by our sources in the FNM that Floyd Wilmott and 'Kiki' Knowles Jr are reportedly moving late at nights and early in the mornings to identify people who are to be paid. If this is true and we have no reason to doubt this, we cry shame on Hubert " Mugabe" Ingraham.
We have confirmed that all Cabinet Ministers are on the ground with the capacity to grant jobs on the spot, we say take the jobs and vote them out. Where were the jobs last month? How can they find jobs now and the treasury is broke?
We say again, Ingraham and the FNM misfits are wrong for this Country, vote them out!!!
We need Change Bahamas.