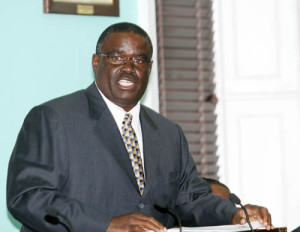 MP BRENSIL ROLLE SENDS HAITIAN MAMIE FOR STALL
Nassau, Bahamas – – What the hell is going on at BAIC? First we have the Chairman using public funds to take care of a broke former candidate of the FNM by paying a retainer to a law firm where he was an Associate, When he was fired from that firm and moved on to another, he was given additional work by BAIC. The Chairman, Mr. Edison Key confirmed in the House that little or no work was done to earn the fees.
Now BP has been reliably informed that the Parliamentary Secretary in the Ministry of Housing and the MP for Garden Hills, Mr. Brensil Rolle has now gotten into the act. We have been informed that Mr. Rolle has sent one of his constituents, a resident of Mackey Yard to BAIC for a stall at the Handicraft Centre on Paradise Island. Well, there is no problem in recommending a Constituent for a place in the craft market, but we see a problem if the Constituent is a newly minted Bahamian.
We have been reliably advised and have no reason to doubt our sources out of the Haitian Community, that the lady in question is from St. Louis Du Nord, Haiti and has recently been granted citizenship perhaps in the mass granting of status by the outgoing FNM government in an attempt to win the upcoming elections.
We have been informed that hundreds of Bahamians of many many generations have been on the waiting list to get into the Handicraft Centre on Paradise Island and here comes Mr. Rolle sending this Haitian Mamie to take away a chance for a real Bahamian to earn a living. We cry Shame on him.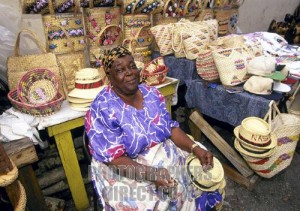 The person in charge of the Centre is said to be a die-hard FNM Goon and by these actions have the staff at BAIC in an uproar as they feel Bahamians are being neglected by this Uncaring, Foreign Loving Government.
The Haitian Mamie has been bragging all over the place saying, "Mr. Rolle has gotten me straight with my papars, my house and now my stall, I voting for Rolle".
We have the name of the Haitian Mamie and will wait to see who responds, whether it be Rolle, Key or the FNM Goon at the Handicraft Centre before we reveal the name and further details.
This cannot be right, no paper Bahamian born in St. Louis Du Nord should be given preference over any Bahamian who has been on a waiting list. Further, why should she be given preference to sell Haitian handicraft at the Centre, We thought the craft should be genuine Bahamian Made.
We need change Bahamas!