Former Prime Minister Hubert Ingraham give report on Abaco accident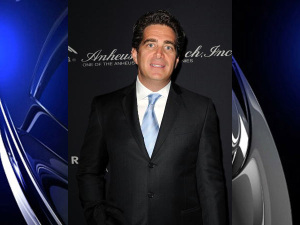 NASSAU, Bahamas (CBSMiami/AP) – Jeffrey Soffer, the owner of Fontainebleau hotel, was one of three survivors in a deadly helicopter crash in The Bahamas.
Soffer is a principal at Turnberry Associates. The company owns retail centers and residences across South Florida, including Aventura Mall and the famous Miami hotel.
The crash took place Thursday morning in Baker's Bay Golf & Ocean Club, an upscale resort on Great Guana Cay, according to North Abaco parliamentarian Renardo Curry.
One American died and three others were injured in the accident at the millionaires playground, located about 150 miles off Florida's eastern coast.
According to former Prime Minister Hubert Ingraham, those hurt did not appear to have life-threatening injuries. However, a Nassau television manager said he could confirm two were in critical condition.
Curry said the helicopter was attempting to land at Baker's Bay when a wind gust sent the aircraft spiraling.
Police have not released the identities of the passengers or other details regarding the crash.
The Associated Press contributed material for this report.
This message is brought to you by the following: