More screams cry out once again as young man is shot in face tonight…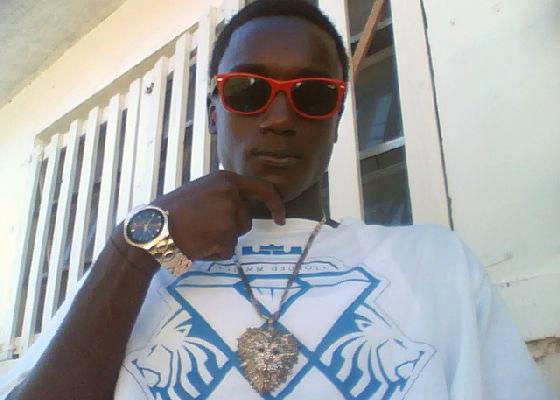 Young man was playing a game of dominoes in front of an apartment when a masked gunman walked up to the victim and shot him fatally in the head…
Nassau, Bahamas – A young man is dead tonight, left slouched over a chair after being shot with a bullet to the head on Constitution Drive in the Chippingham community.
The former C. C Sweeting student was hanging out with a group of friends playing an innocent game of dominos when the incident unfolded shortly after 9pm. The so-called friends – in fear and panic – all left young victim helpless and fled the crime scene following the shooting. They returned only after additional help came.
What we can tell us is that a masked gunman walked up to the table where the game was being played; shot the victim fatally to the head/face and then casually vanished into the dark street.
We can now report the victim in this latest homicide is, Braven Hanna, aged 18-years- old. He we also know had moved into the area just over a year ago.
Hanna just earlier this evening come to his friend's house for the friendly game, which was being played outside the front of an apartment near the street.
He died at the scene, as his motionless body remained positioned helplessly across a chair. What a scene.
Bloodstains were visibly seen on at least two friends clothing who had returned to the area after help arrived. Police have asked them both to assist with the investigation.
This incident records the 7th murder in just over 8 days and perhaps one of the bloodiest week cycles of homicidal death in the capital.
This latest incident has again left detectives on the ground and persons in the community puzzled.
Listen, people, to all families reading these updates: begin screening the people who come around your home. Vet them like detectives from Scotland Yard. Create limits of access in and around your properties. Do not allow any and everyone in your yard! Know the people your kids/relatives are associating with and restrict their access into and around your homes.
These are serious times. People are walking around looking for people who they have a feud with, and may the Good Master help ya if one of the people they looking for are near or around you!
What could be happening on the streets of New Providence? BE SAFE!
We report yinner decide!