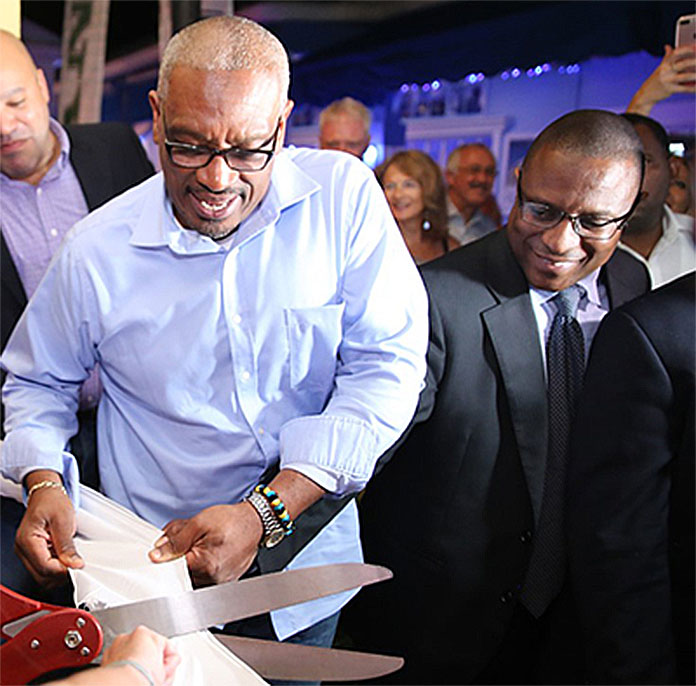 Freeport | Former Prime Minister Hubert Minnis has taken a definitive stance against the candidacy of Bishop Ricardo Grant, stemming from past allegations of involvement in a Ponzi scheme and domestic violence. Dr. Minnis, who had previously denied Grant a nomination for the 2021 general election on these grounds, continues to withhold his support as Grant seeks election in the West Grand Bahama and Bimini bye-election under the Free National Movement (FNM) banner.
The former Prime Minister's consistent position underscores a deep concern within the FNM regarding the ethical implications of Grant's candidacy. Despite Michael Pintard's endorsement as the current leader of the FNM, Minnis's refusal to campaign for Grant or offer any support has highlighted a rift within the party and raised questions about the vetting process for candidates.
Documents detailing Grant's alleged misconduct, including accusations of physical abuse from his former wives Anissa Melrose Grant and Monique Farrah nee Stuart, have made rounds in the media, fueling public discourse on the matter. This has bolstered Minnis's resolve not to associate with Grant's campaign, reinforcing the gravity of the allegations and the importance of integrity in public service.
The revelation of Minnis's position has resonated with voters, many of whom feel betrayed by the decision to nominate a candidate with such a contentious past. The former Prime Minister's absence from the campaign trail is seen by many as a silent but powerful statement about the values he believes should be represented in Bahamian politics.
The FNM now faces a critical juncture as it grapples with internal divisions and external pressures. With the bye-elections approaching, the party must contend with the potential fallout from Pintard's decision to nominate Grant and Minnis's subsequent refusal to endorse him. The decision made now could have lasting repercussions for the party's image and cohesion.