One of the men is a famous reporter arrested for INDECENT EXPOSURE –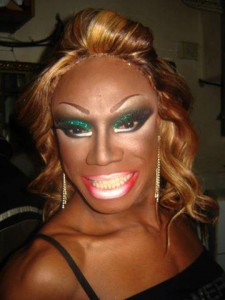 BP BREAKING NEWS >>>> FOUR SISSIES ARRESTED AT GAY BAR FOR INDECENT EXPOSURE >>> POLICE arrested four (4) males ages 45, 39, 26 and 21 years were arrested reference to Indecent Exposure at an establishment located Tonique Williams Darling Highway; three (3) males on outstanding Criminal Warrants of Apprehension, one (1) male reference to Dangerous Drugs, one (1) male for Failing to Give Name and one (1) male for Breach of the Liquor License Act.
We are told a Drag Queen by the name "CANDY" who works in a back-room at the establishment ran out of the backdoor in G-STRING to avoid capture.
Here once again is news no reporter in media would write and we know why.
LOOK WHAT NASSAU HAS COME TO?! CLOSE THAT DAMN BAR DOWN!!!!