Four doing the Nassau Street Shuffle for Steal from Tourist!
Nassau, Bahamas — BREAKING NEWS HAPPENING NOW << BAHAMAS PRESS is reporting police are at this hour getting ready to charge four men alleged to have organized a string of thefts against tourists visiting the country.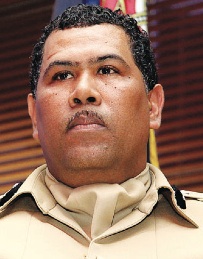 Some inside tell us the men attempted to further weaken our already struggling tourism product and are alleged to have committed a number of holdups in tourist districts.
In one case it is alleged that one of the suspects was found with a treasure of jewelry from theft victims. In another example as they cracked the case, police also found on the hand of a receiver of the jewelry an $8,000 Rolex watch – the watch was sold to the greedy Bahamian for $600.
That individual will also be arraigned in court just minutes from now around 2PM. All we say to SUPER Greenslade is THIS; YOU ARE DOING A DAMN GOOD JOB!!!!
CLEAN UP THE STREETS SO WE CAN EAT AND LIVE IN PEACE!
TO THE FINE MEN AND WOMEN OF THE ROYAL BAHAMAS POLICE FORCE YINNER MAKE US PROUD!! GREAT JOB!!!
We report yinner decide!