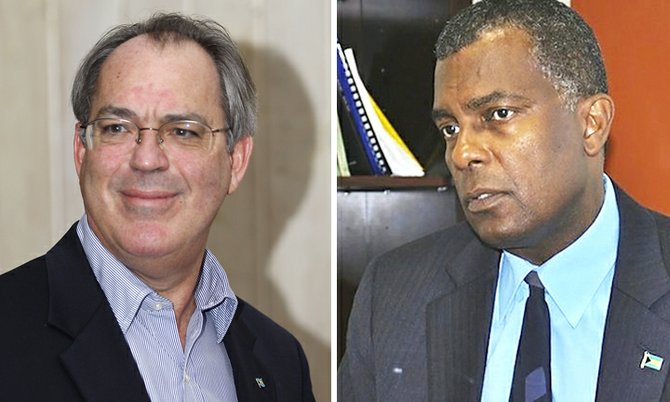 For immediate release
14th July 2015
Statement by Hon. Fred Mitchell
In Monday's edition of the Tribune, it was reported that former Deputy Prime Minister Brent Symonette was giving me advice on what was appropriate to say in public. I penned a reply but it did not specifically address Mr. Symonette because the reporter never indicated who delivered the remarks but attributed the remarks to the FNM.
I now address Mr. Symonette specifically and in the interest of fairness and balance, I wish the Tribune  would faithfully report what I say.
I thank Brent Symonette to keep his advice to himself. The day I take advice from him is the day pigs grow wings. He is in no position to tell me about appropriateness. When he left office as a Cabinet Minister, he was richer than when he became one. He was asked to step down as Airport Authority Chairman because a firm he owned was awarded a contract while Brent sat as Chairman. While he was a Minister, firms that he owned were awarded contracts from the government yet he wants to lecture me about what is appropriate.
I have told him before that I do not owe any money to Commonwealth Bank.
I implore him once again to go hide under the rock from whence he came.
End