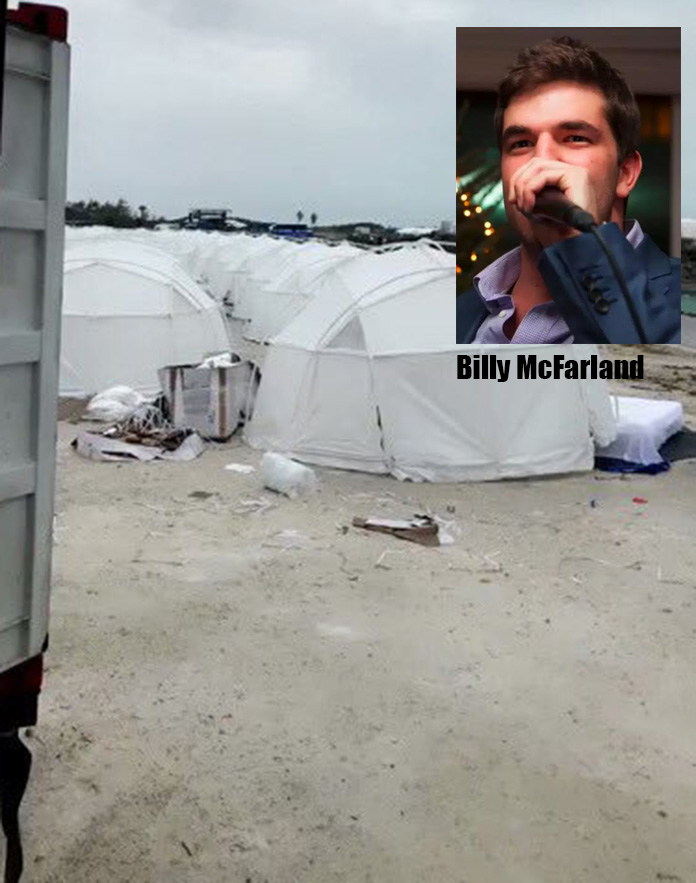 After spending the night at the Metropolitan Detention Center in Brooklyn, Fyre Media's Billy McFarland was released Saturday (June 1) on his own recognizance and the promise of a $300,000 bond. McFarland, who was arrested Friday night on suspicion of fraud and swindling investors out of millions, appeared before U.S. Magistrate Judge Kevin Fox in an hour-long appearance Saturday afternoon at U.S. Court for the Southern District of New York.
Fox demanded the bond be secured by $50,000 in cash or personal property, and be co-signed by "two financially responsible persons," according to a Department of Justice spokeswoman. In addition, Fox has restricted McFarland's travel to the Southern and Eastern districts of New York and the state of New Jersey and is requiring him to submit to drug testing, with all conditions to be met by July 7.
Since McFarland, promoter of the ill-fated Fyre Festival music concert, was arrested on a complaint, a formal arraignment will occur later if he is indicted. He was expected to be released, since he is not being accused of a violent crime, and the bail is relatively modest, though the travel restriction underscores the seriousness of the accusations he's facing. McFarland was represented at the hearing by New York public defense attorney Sabrina Shroff.
The 25-year-old entrepreneur was taken into custody at 6 p.m. Friday at his West 14th Street residence by federal agents. The arrest followed an investigation of under two months, which produced enough evidence to support criminal prosecution against the purveyor of the Fyre Media talent-booking app and the cancelled concert fest scheduled to take place in the Bahamas April 28 through May 7.