Suspect shooter almost beaten to death by residents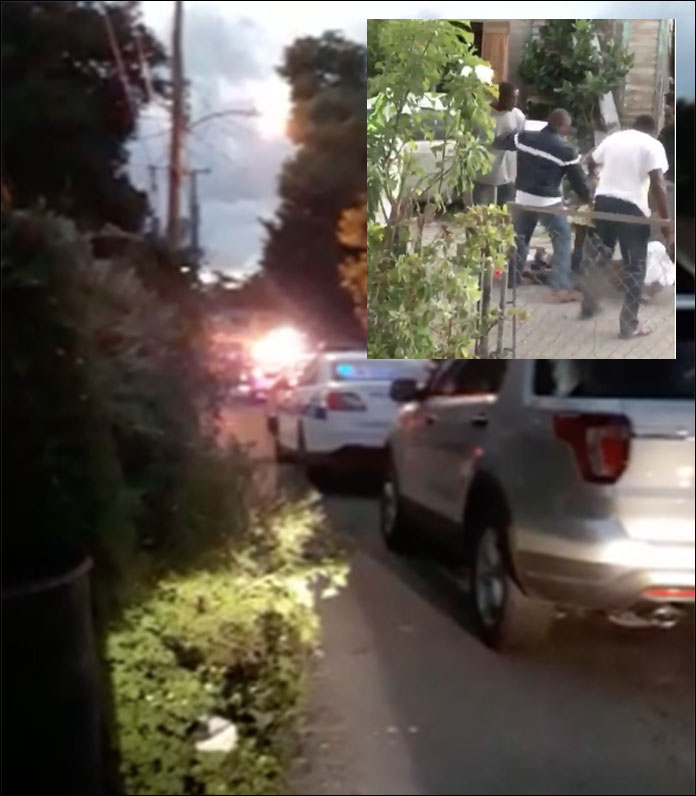 Nassau – Breaking news coming from the West Street, Bain Town community area this evening confirms another shooting has taken place in that part of the capital.
While police have not reported anything as yet to the press – perhaps hoping to tell us in the morning that crime, especially violent crimes, are down – we are coming live from where yet another shooting has taken place.
We can confirm a Dirty South Order gang member, Sean Brown, aka "Fire", has been shot multiple times tonight in the area. He was rushed to hospital where he is listed in critical condition. The shooter in the clip shown was caught in a dead-end street where residents in the area almost beat him half to death. He was taken into custody.
Brown, we at BP know, is one of the suspect shooters and one of the top gang leaders presently on bail for a serious incident. His trial is presently underway in the Supreme Court.
Brown's overall condition is not known at this time.
The gang wars continue but according to police crime is down! We say crime reporting is down also.
We report yinner decide!