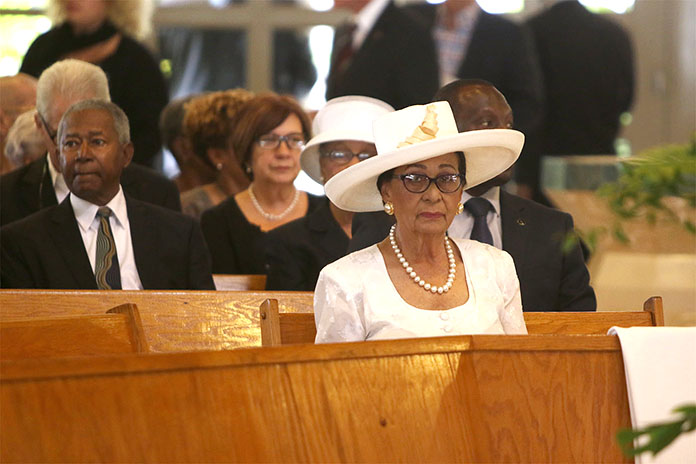 Nassau – Governor General Her Excellency Dame Marguerite Pindling, along with government officials, attended the funeral of the late George Cox at St. Anselm's Roman Catholic Church, officiated by Fr. Noel Clarke on Wednesday, March 28, 2018.
He was 87. Cox served as deputy chairman of the Bahamas Electricity Corporation, as a design engineer at Shawingan Engineering in Montreal, Canada, and as a member of the
Bahamas Development Corporation, Bahamas Telecommunications Company, the Public Service Commission and the Town Planning Commission, among others. Cox's son, artist John Cox, said his father had just celebrated his birthday on February 1.