Residents are being kicked, maimed, stabbed, shot and murdered for GOLD! Criminal Gangs are wreaking once peaceful Bahamian society!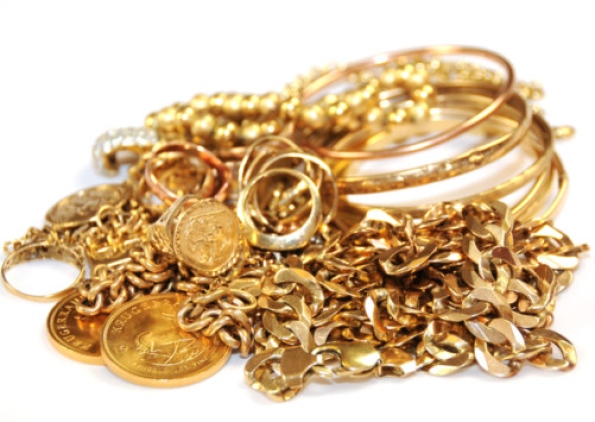 Nassau, Bahamas — Bahamian police are once step closer to getting harden criminals off the streets and will, not long from now, commit into the hands of the courts three men responsible for the death of a retired Water and Sewerage worker.
Just a few weeks ago, three men diving a vehicle, robbed then shot and killed the former government employee for a gold chain while he sat outside his home on a wall catching cool breeze.
The bandits got away speeding off in an unknown direction.
Yesterday police successfully took off the streets the driver of the get-a-way car in that fatal incident and tonight, they blocked the Cottonwood Ave. in the Pinewood community and dragged out a home another 20-something-year-old believed to be the shooter in that terrible incident.
Government have yet to show they are willing to close down the cash for gold stores which are a direct result to the loss of lives to crime and violence in the country.
Some believe the stores have taken their criminal operation further and are now meeting privately with criminal gangs to collect stolen apparel.
A woman was pulled to the ground, dragged, kicked, until her chain popped off her neck as GOLD BANDITS got off with her chain in broad daylight inside a popular mall. The woman had to be rushed to the hospital after the ordeal and treated.
Bahamas Press is urging the new administration to find the will and protect Bahamians from the rising tide of crime that continues to fester in communities throughout the country.
Bahamians cannot and will not feel protected and safe, if the bandits are allow to lord over citizen, strip them off their gold and then cash it in for profit.
We report yinner decide!
Police reports another shooting incident in capital
Three (3) males, ages 26, 19 and 17 are in police custody following an early morning shooting on Sir Milo Butler, Highway.
The incident reportedly occurred around 2:00 am on Thursday 13th September, 2012.
According to police reports a male was driving his black Honda Accord south along Sir Milo Butler Highway in the area of Faith Avenue when he was approached by a white Honda Accord occupied by three (3) people.
One of the suspects reportedly produced a handgun and was subsequently shot.
He was taken to taken to hospital where he remains in stable condition, in police custody.  Active Police investigations continue.
Another victim stabbed in Chippingham near Christie Park
Police are investigating a stabbing incident that has left a 20 year old male of Chippingham in hospital.
The incident reportedly occurred shortly after 12:00 am on Thursday.
According to police reports the victim was at Christie Park when he was approached by a group of men and subsequently stabbed.
Police are investigating.
We report yinner decide!