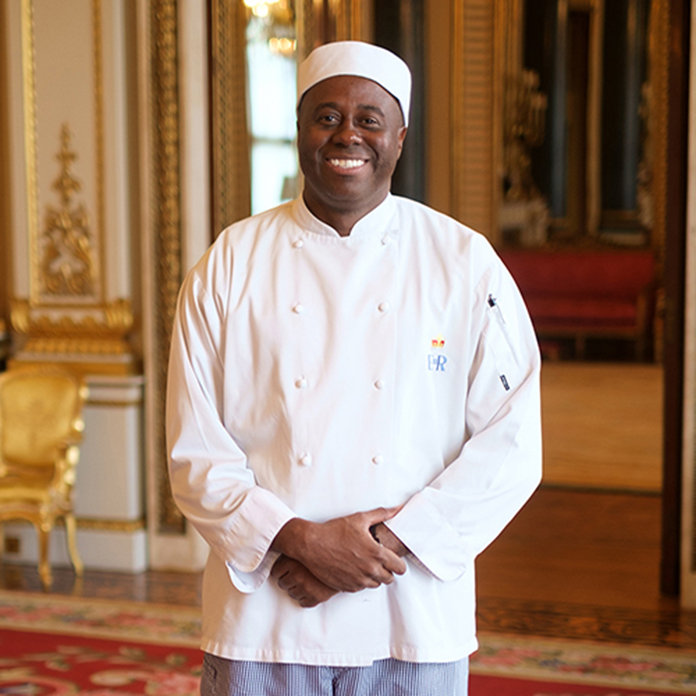 NASSAU, The Bahamas — Congratulations to Chef Jared Forbes, Government House's Food Service Manager for the last six years, who gained the unique opportunity to participate in Royal Household Hospitality Scholarship training in Britain recently to enhance mastery of his culinary craft.
The programme of six weeks provided study with seven other scholars within the Master of the Household's Department in the Queen's Residences at Buckingham Palace and Windsor Castle.
The circle of eight students were from Caribbean Commonwealth nations of Antigua and Barbuda, Bahamas, Barbados, Belize, Jamaica, St Kitts and Nevis, St. Lucia, and St. Vincent and the Grenadines.
During a recent Royal Tour of the Caribbean, Prince Harry made a public statement regarding the opportunities the scholarship has offered to talented Caribbean hospitality professionals.
The programme tests the scholars' ability to quickly use their individual problem solving techniques with real time scenarios that take place in the Royal Household daily to improve upon their efficiency while building positive relationships.
By assisting the Royal Household during the complex pageantry of Royal events, such as the delivery of the 2017 Royal Ascot week at Windsor Castle this past June, the scholars showed significant improvement in high level hospitality service on a multi-international level.
The Royal Household students learned and implemented the Royal Household techniques, and they also were afforded the opportunity to meet industry leaders and trade contacts with specialist suppliers, experiences that helped them understand the networking necessary to support the hospitality industry.
After the programme was completed, the eight students attended a reception as they looked back at what they accomplished together in six weeks. They each received a certificate presented to them by the Master of The Household, Vice-Admiral Tony Johnstone-Burt, in the presence of the Caribbean High Commissioners representing each nation that participated.