Government must stick to what is working in the best interest of the Bahamian People!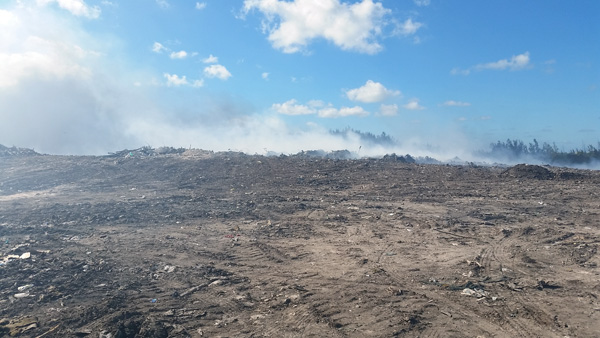 Arsonist Fires Cannot Stop Progress!
Nassau, Bahamas – Detractors, some even in opposition, have gone on record suggesting that they want to be able to walk around the landfill which is now under new management.
Early in the year, the detractors, many who once scavenged at the site collecting garbage, began a campaign starting up wild fires hoping to derail the process of waste management at the dump, all to the annoyance of the public.
As the fires commenced where bandits/terrorists caused nearby residents much pain and discomfort, Renew Bahamas stayed committed to the plans of carefully setting out a guideline for the management of the landfill.
Each year, the Island of New Providence produces over 500,000 tons of solid waste. Of this amount, households produce around 190,000 tons, with the remainder coming from a variety of other municipal, commercial, industrial, construction & demolition sources.
The vast majority of this waste is currently disposed of to landfill, despite containing a number of potentially valuable materials.
As such, Renew Bahamas is developing a new Materials Recycling Facility
(MRF) at the Government's Harold Road Site in New Providence to help sort and separate the incoming waste into high quality recovered materials.
Much to the annoyance of some, better management at the landfill will mean tighter controls on the many unwanted guests to the area.
The Bahamas Government must remain committed to the project and see it through to better serve the people of the Bahamas even when bringing order to the waste site.
We report yinner decide!