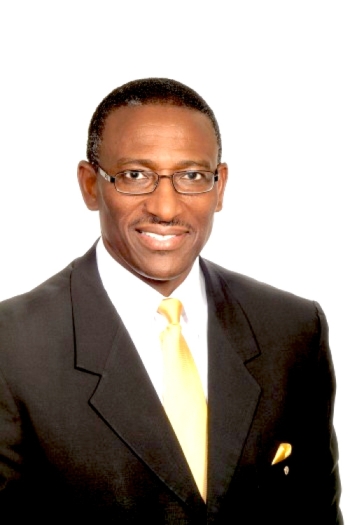 Elcott Coleby
Bahamas Information Services
It was all smiles today at the Island Traders Building on Bay Street when the Minister of Agriculture, Marine Resources the Hon. V. Alfred Gray announced that the government will assist the All Eleuthera Regatta Committee this year to the tune of $45,000, the single largest public subvention to date for family island regattas. This year's regatta will be held at Governor's Harbour during the week leading up to the annual Independence Day celebrations.
"Let me say that regattas are very important to the economic landscape of these family islands" said Minister Gray, highlighting the government's deepening commitment to this important cultural, economic and historic event. Minister Gray promised that as the Minister with responsibility for regattas, he will be "ensuring that this regatta be the biggest regatta in the history of Eleuthera."
Minister Gray also took the opportunity to appeal to food vendors and restaurant operators to be especially sensitive to the financial circumstances of the participants in these regattas, pointing out that the allotted per diem for the boaters is around twenty-five dollars per day and the pricing schedule of some of the restaurants and vendors is prohibitive which creates challenges for the boaters.
Overall, few will argue that family island regattas have become the dominant domestic tourism product, stimulating the economies of virtually every major family island.
On hand for the presentation was Central and South Eleuthera Member of Parliament the Hon. Damian Gomez who went further, stating that the all Eleuthera regatta is part of an overall strategic plan to market Eleuthera as a family oriented water sports tourism destination.
"It's intended that we will be promoting Eleuthera as a family water sports destination and regattas help to pass that message along and that's what we hope to promote from a water sports tourism point of view" said Mr. Gomez. He also envisions a cultural component to this marketing strategy with junkanoo and marching band competitions all as a prelude and build up to the country's 42nd independence celebrations on July 10th of this year.
The committee for the Mangrove Cay regatta was also on hand to receive their government sponsorship of $5,500; their regatta begins this Friday, 22nd May.
With humble beginnings in Mangrove Cay, Andros more than one century ago, family – island regattas have grown by leaps and bounds over the years and with that growth and development was the creation of the three classes of vessels. The All Eleuthera regatta attracts all three classes of vessels – the 'A', 'B' and 'C' classes. The 'A' class comprises vessels of no more than 28 feet in length with a crew of 15; the 'B' class comprises vessels of no more than 21 feet in length with a crew of 9 and vessels no more than 17' – 2" and a crew of 5 qualify for the 'C' category.