Young members of the Episcopalian church are in the Bahamas.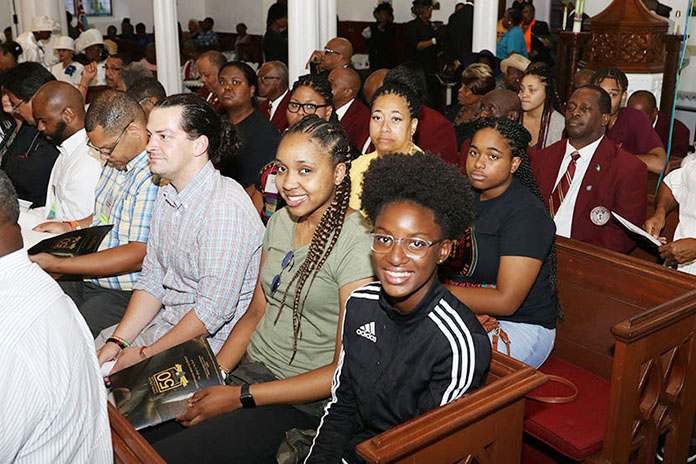 NASSAU, Bahamas — Governor General Her Excellency Dame Marguerite Pindling attended the opening Eucharist of the Union of Black Episcopalians held at Christ Church Cathedral, Monday, July 23, 2018.
The Union of Black Episcopalians is commemorating its 50th anniversary while it holds its annual business meeting and conference in The Bahamas.
The Most Reverend Bishop Michael Curry, head of the American Episcopal Church, gave the sermon and the chief celebrant was Rev. Laish Boyd, Bishop of the Anglican Diocese of the Bahamas and Turks and Caicos. (BIS Photos/Raymond A. Bethel Sr.)