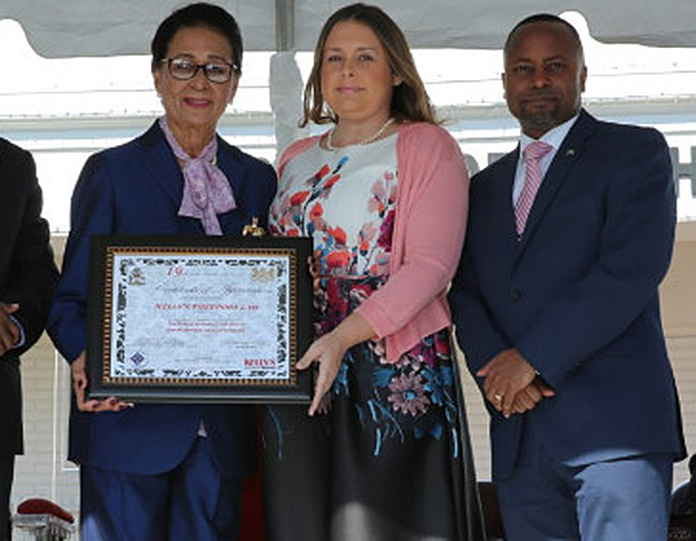 Freeport – The Governor General commended the staff for the reports of high calibre service and their devotion to providing service selflessly. "Your service to the Grand Bahama community and the nearby islands is indeed commendable, and I know that you have earned the respect and gratitude of all."
Gathering at Christmas to celebrate the birth of Jesus Christ is always special, she said. As people are exchanging greetings and celebrating, Dame Marguerite urged them to remember the love given through the birth of our Saviour, and as such, they should share and spread love with all those they come in contact with.
"As we exchange greetings and gifts, let us be conscious of the real meaning of the season, and seize the opportunity to focus on the many blessings received and given."
Also giving brief remarks during the ceremony were Acting Minister of Health, the Hon. Michael Pintard and Minister of State in the Office of the Prime Minister, Grand Bahama, Senator the Hon. J. Kwasi Thompson.
The Public Hospitals Authority of Grand Bahama Health Services used the opportunity to honour Pioneer Health Partners (physicians and nurses) in the West End Community Clinic and retired and deceased health partners.
Many local businesses and service clubs were also honoured for their assistance to GBHS.
Following the official ceremony, Her Excellency was taken on a tour of the hospital, when she had the opportunity to stop and visit with a few patients.