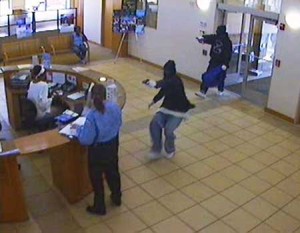 A BREAKING BP NEWS ALERT: BP is reporting a daring evening robbery, which happened just after 7pm tonight. We are told shoppers at Cost Rite food store in the Town Center Mall witnessed three gunmen entering the store with high-powered weaponry.
The trio, we are told by eyewitnesses, demanded all cash from tellers and failing to comply would warrant a shoot to kill order by the lead gunmen! Shaken patrons also offered their money as the horrifying incident unfold.
The men made good their escape in a get-a-way car in an unknown direction. Bahamas Press advises shoppers to be vigilant of their surroundings while moving about this holiday season.