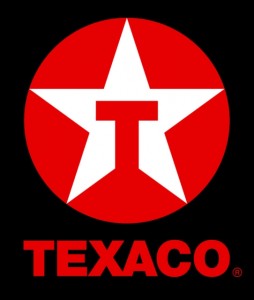 Chevron-Texaco officials have confirmed in Castries, St. Lucia, that Chevron Corporation has agreed to sell its fuels marketing and aviation businesses in 15 Latin American and Caribbean states, most of which operate under the Texaco brand name.
The stakes on the table are in Antigua, Barbados, Belize, Dominica, Grenada, Guyana, St. Lucia, St Vincent and the Grenadines, St. Kitts, Trinidad & Tobago, French Guiana, Martinique, Guadeloupe, Nicaragua and Costa Rica.
The Chevron Caribbean holdings will be sold to Vitogaz, S.A., a wholly-owned subsidiary of RUBIS, an international downstream petroleum company based in France.
According to a Chevron statement, "the transactions are expected to close in full by the third quarter 2011, following receipt of required local regulatory and government approvals."
Under the terms of the agreement, RUBIS will acquire a network of 174 service stations operating under the Texaco brand, an equity interest in an associated refinery operation, proprietary and joint-venture terminals and aviation facilities and Chevron's commercial and industrial fuels business.
"This sale is in line with our ongoing effort to concentrate downstream resources and capital on strategic global assets," said Mike Wirth, executive vice president, Downstream & Chemicals, Chevron.
"By restructuring our worldwide portfolio, we intend to reduce capital employed, deliver stronger returns and achieve more profitable growth," he said.
Chevron is one of the world's leading integrated energy companies, with subsidiaries that conduct business worldwide.
It has for decades been operating across the Caribbean and Latin America, originally through the Texaco brand that was then up against the Esso (originally Standard Oil) brand.
But Esso has over the years been largely replaced as a competitor by Royal Dutch Shell, which still operates across the region as Shell.
Now, Shell's Caribbean operations are being operated by Simpson Oil Limited (SOL), a Barbados-based Caribbean entity.
The exit of Texaco from the Caribbean is widely seen in regional economic circles as the end of an era during which the former US fuel giant lubricated the region with only one competitor.
Today, Shell has outlived and out-strapped both Esso and Texaco to become the main supplier of petrol top the non-petroleum producing Caribbean countries.