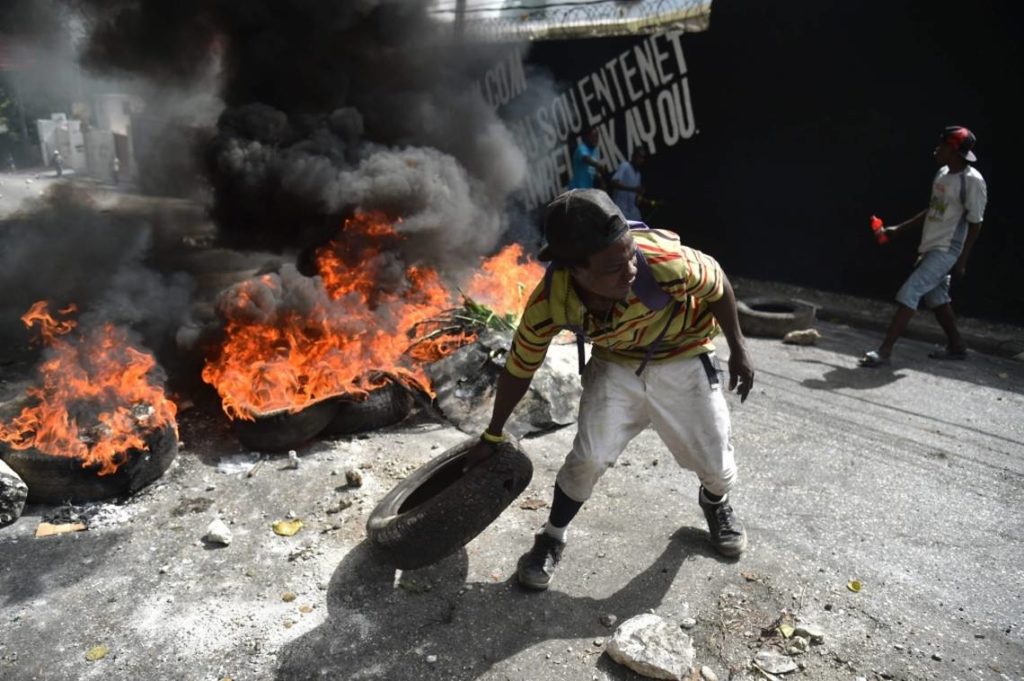 Haiti – The U.S. airlines canceled all of their flights to Haiti Saturday as the country's embattled prime minister called for Haitians to stop blocking roads and burning tires amid a civil unrest being triggered by the announcement of a sharp hike in fuel prices.
Flights remain canceled until further notice despite Prime Minister Jack Guy Lafontant's announcement that the price adjustment was being temporarily suspended.
At least three people have died as a result of the violence that erupted Friday afternoon, including a police officer and security guard for a former legislative candidate and opposition leader.
Also, two police stations — one in the city of Gonaives and the other in Carrefour on the outskirts of metropolitan Port-au-Prince — were set ablaze. Gunshots were fired during demonstrations in the capital city as well as the town of Cavaillon.