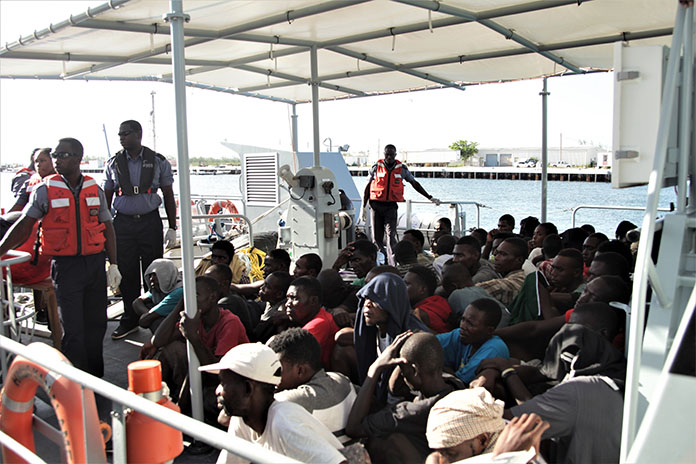 Abaco: In a combined effort between the Royal Bahamas Defence Force, Immigration and Police Force, some 53 Haitian migrants were apprehended on Tilloo Cay, Abaco on Wednesday August 30, 2017.
Around 6:30 a.m. today, the Royal Bahamas Defence Force patrol craft HMBS Kamalamee, commanded by Senior Lieutenant Valentino Rolle, while on patrol discovered 53 Haitian migrants on Tilloo Cay off of Abaco, which included 44 males, 6 females and 3 minors, who all appeared to be in good health when discovered.
The patrol vessel arrived at HMBS Coral Harbour at approximately 5:30 p.m. where there were processed and handed over to the proper authorities for further processing.
The Royal Bahamas Defence Force remains committed to protecting the territorial integrity of The Bahamas and keeping our borders secured.