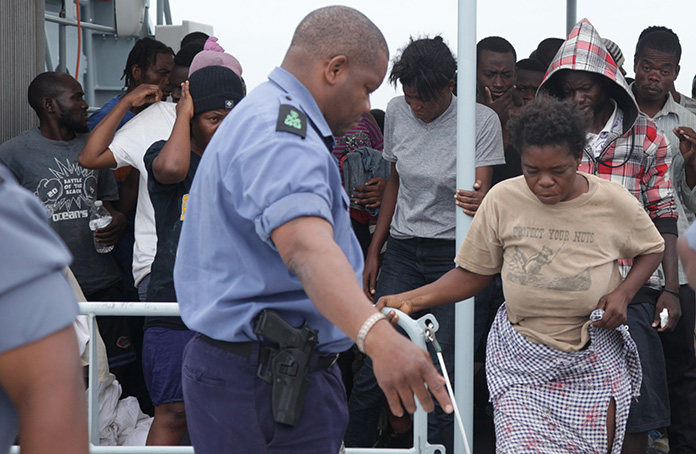 Coral Harbour: Over 4 dozen Haitian migrants were apprehended in the eastern Bahamas Wednesday morning during a joint exercise by the Royal Bahamas Defence Force, Royal Bahamas Police Force and Immigration authorities.
Shortly after 10:00 am, a Haitian sloop was spotted in the area of Bannerman Town, Eleuthera.
When officials arrived to the scene, they embarked on a joint exercise to take into custody the migrants, some of whom had already begun to disperse. A search was conducted in the area and over 50 migrants were apprehended. The migrants were transported to the Capital aboard HMBS Kamalamee under the command of Senior Lieutenant Valentino Rolle and turned over to Immigration officials for further processing.
The Royal Bahamas Defence Force remains committed to defending the territorial integrity of The Bahamas and keeping our borders secure.