WILL THE MIGRANTS BE RELEASED OR REPATRIATED? NEW GOVERNMENT STILL NOT CLEAR ON POLICY!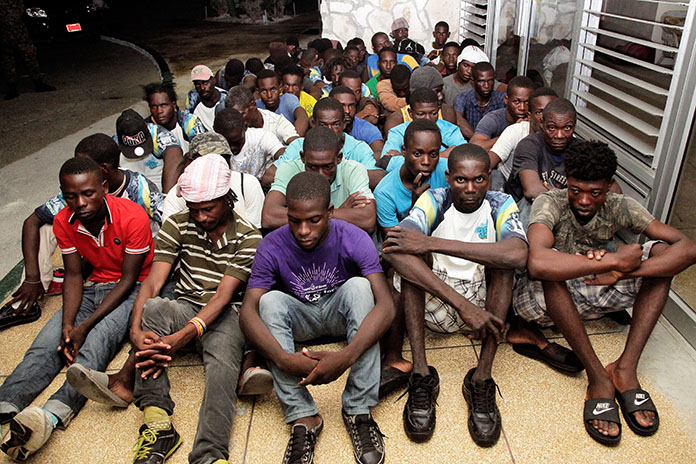 Nassau, Bahamas – The RBDF is reporting that just over 60 Haitian migrants were apprehended in the southern Bahamas on Thursday morning during a joint exercise by the Royal Bahamas Defence Force and Immigration authorities.
Shortly after 8:30 am, a Haitian sloop arrived offshore at Ragged Island.
Defence Force and Immigration officials along with community members engaged in a joint exercise to take into custody the migrants, who were quickly located on the sparsely populated island.
The undocumented migrants included 40 men, 10 women, and 14 children. The migrants will be transported to the Capital by a Defence Force patrol craft for further processing by immigration officials.
This latest group of Haitian Nationals is the second apprehension within the past two weeks. On July 3rd, a total of 69 Haitian migrants were apprehended on the Great Bahama Bank by Her Majesty's Bahamian Ship Lignum Vitae.
The Royal Bahamas Defence Force remains committed to defending the territorial integrity of The Bahamas and keeping our borders secure.
BP wonders if Minister for Immigration Brent Symonette will return to his old policy of releasing the migrants into the society.
During the last FNM Administration a number of migrants were allowed to be released from the Detention Centre as the government at the time suspended repatriation exercises. It is still unclear which policy will be followed when the migrants arrive in the capital. After all, it is da People's TIME!
WE REPPRT YINNER DECIDE!