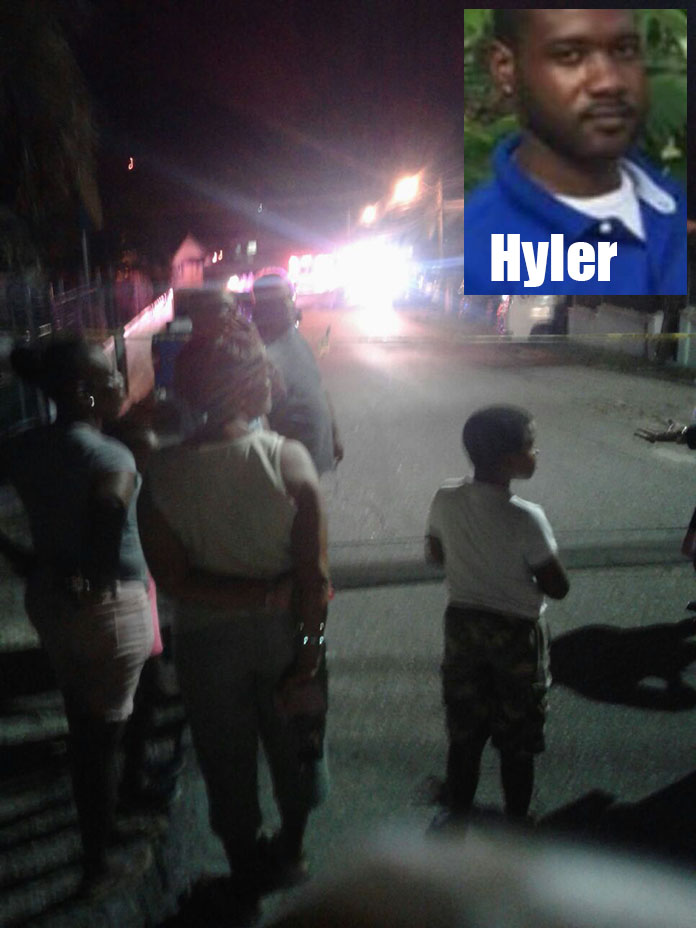 Nassau, Bahamas – Breaking News is right now coming into Bahamas Press where we are reporting another homicide; this time in the Johnson Terrace community of Fox Hill.
BP has identified the victim as Aquino Hyler alias "Kid". His attackers shot him multiple times about the body in a hail of bullets from high-powered weapons.
This incident follows circumstances surrounding the death of a man found dead with injuries shortly after 4am Saturday morning on a road off Taylor Street, Nassau Village.
In that investigation police confirm that an autopsy will be performed to determine the exact cause of death. BP has not identified that victim as yet.
Police are asking for anyone with information on these incidents to please urgently contract them.