PM Minnis gets immigration and immediate deportation right! Now all he need to do is deal with that appeal involving Rony Jean Charles who we understand is working in bigtime at PMH!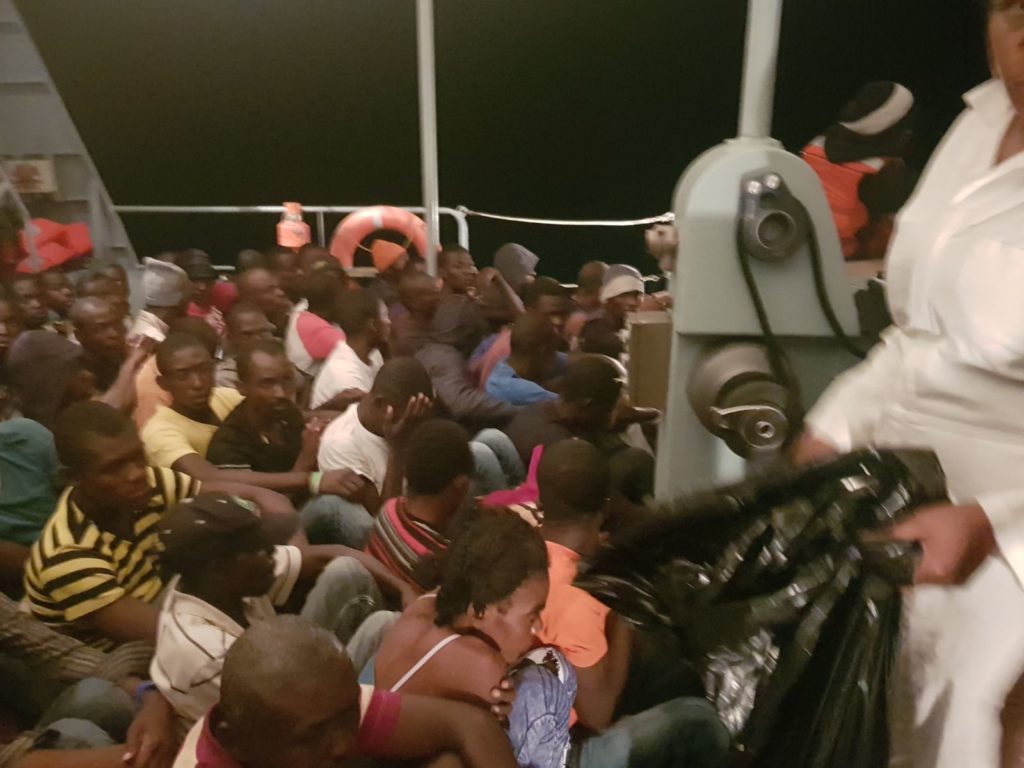 Eleuthera – It cannot be denied that it looks as if the Minnis-Led Government has gotten it right in the apprehension, prosecution and repatriation of illegals landing in the country. This is a major plus now being excised by PM Minnis who now flag judges into the location where illegals have landed and ship them off within a 24-hour window.
One day after they were apprehended by HMBS Cascarilla under the command of Lieutenant Commander Clinton Johnson, 89 Haitian Nationals were charged before the courts in Eleuthera on Thursday March 29 for violation of the Immigration Act.
The 89 migrants (11children, 14 females, and 64 males), who were apprehended in their vessel on
Wednesday off Governor's Harbour, were all charged with illegal landing. They all pled guilty
and were sentenced to conditional deportation. They were all deported directly to the same day.
An additional 2 Haitian nationals were also charged before the courts in Eleuthera after they
were found in a 30-ft cabin cruiser off Half Moon Cay, located off San Salvador by the crew
members of HMBS Cascarilla.
One of them did not have the proper document and was charged with Illegal landing. He was
sentenced to 15 months in jail and will be deferred to Immigration Department for deportation
after serving his time.
The other Haitian national, who possessed a spousal permit was charged with harboring an illegal person. He was given a 1-year imprisonment term and a $3,000.00 fine. His vessel was also seized and confiscated. This is good news.
The Minnis Government has certainly gotten this move right. All we say now is this; with deportation happening on the spot, we just might not need a Detention Centre after all.
We report yinner decide!