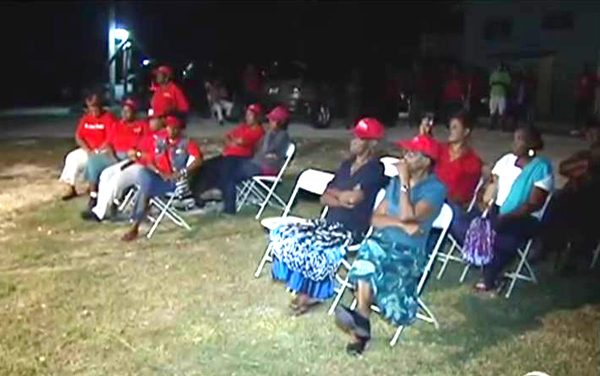 Nassau, Bahamas –– Serious concerns are now emerging from opposition forces in the country following what is clearly a lack of impact by the media in the opposition's attempts to win support in the country.
This past week, both the FNM and DNA held events,. However, both events were major flops.
The DNA attempted to hold a VAT Meeting, but only a handful of persons showed up. Nothing from the party was circulated after the flopped event even though many adverts were heard promoting the meeting.
What was worse was the FNM's Saturday meeting in the constituency of the late Charles Maynard. The Maynard family boycotted the event and hard-line key supporters of the FNM were no-shows.
Senior members of the FNM have visibly abandoned the organization and hard-line supporters stayed home, save 10 persons seated in chairs. Though heavily advertised on radio stations around the country – FNMs failed to show – which means either they were afraid of the cold or have gone PLP.
All in all, the flopped events proved that the opposition machinery in the media has taken a turn for the worse and is having little or no effect on the public.
One rumor has it that forces tied to the Ingraham group of the party called for supporters to abandon the rally, which was to honour the party faithful – Charles Maynard – who has since gone on to his eternal reward.
As projected, the PLP held the largest event on Sunday. Some 750 persons filled the ballroom of a Cable Beach hotel to celebrate the party's 60th Anniversary. The good, the bad and the ugly were all there. Even FNMs and DNAs showed up around tables in GOLD neckties and gowns.
It's Unbelievable!
The ballroom was so jammed packed BP had to settle for a seat in the kitchen and crack the door open and peep to see what was going on.
There was no room in the inn – and, boy, if this is what is happening, then opposition forces have plenty rebuilding to do.
What a time….
We report yinner decide!