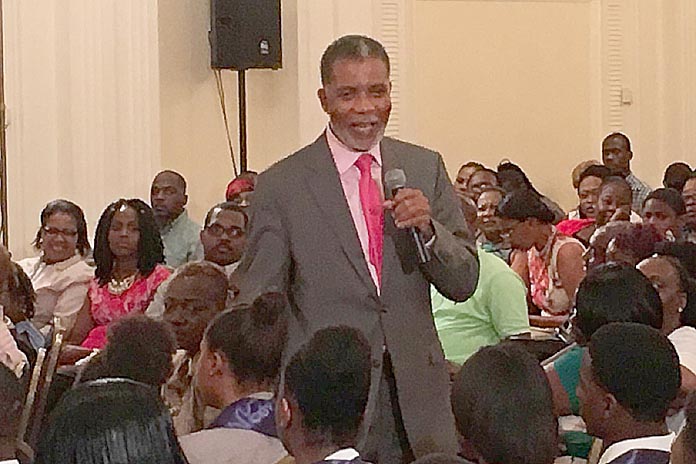 As BTC's multi-million dollar project continues to improve systems and provide a state of the art network, BTC is thanking loyal customers with opportunities to win spectacular prizes. On Wednesday, September 14, from 9am to 9pm, BTC will be giving away $50,000 in cash and prizes, on their My BTC Facebook page.
All customers have to do is like BTC's Facebook page and provide their feedback on what additional improvements they'd like to see. Once they do that, they should be on the lookout for giveaways all day long!
Over the last several months, BTC has been upgrading its systems to better serve customers by improving prepaid and postpaid billing systems, making account management easier and more streamlined, and increasing the coverage and capacity of the cellular network to give customers better service quality and a better LTE experience.
"What does this mean for our customer? The next big thing is here," said Mr. Leon Williams, CEO. "BTC has been upgrading our systems and we are thankful for our valuable customers. At BTC, we have been working hard to improve the network on every island and cay, around the entire Bahamas. We've added additional cell sites, and increased our LTE capacity to ensure more customers can experience superfast LTE data speeds."
He continued, "Not only has the company invested millions into upgrading our networks, but we have also revamped our prepaid and postpaid billing systems.
Going forward, we can offer our customers new and innovative promotions to include free on net calling and roll over minutes, to name a few. Instead of multiple access numbers, customers can now manage their accounts using the *44 and *200# short codes, and customers will now receive a convenient flash message after each call to help them keep track of their balances."
According to Mr. Leon Williams, the company also plans to use this opportunity to gain feedback from customers on BTC products and services. "We also want to hear from customers on what they want from their BTC. We want them to know we are committed, listening, improving and delivering every day!"