When will the senior staff who issued the cheques be fired and prosecuted at BPL?! Or will the FNM one again prove to the people that they are just a bunch a HOT DUTTY AIR!?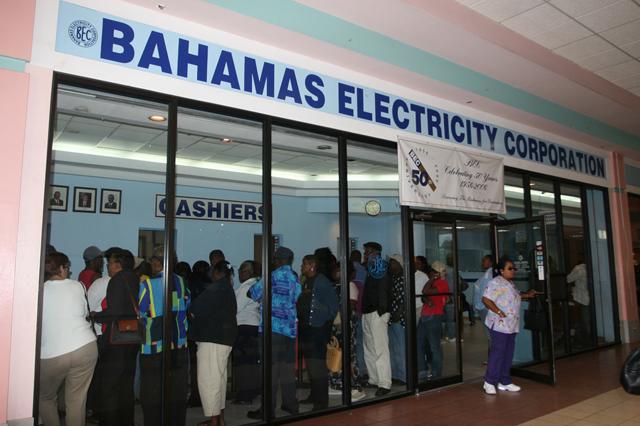 Six Million Dollars paid in fraudulent invoices produced in the accounts department at BPL! Who collected all these funds? WHO?!
Nassau, Bahamas – When Bahamas Press first broke the report of alleged theft down in the accounts department at the Bahamas Power and Light operation. All in the media was quiet. We know at the time that more than $2 million had been unlawfully removed out of the coffers as fake invoices were generated to duplicate payouts. This is serious.
Only three persons at BEC/BPL have the authority from what we know to issue a cheque, and to date, all three of those persons are still on the job.
BP can now report that the investigations reveals that more than $6 million dollars was indeed stolen from the electricity supply corporation and the investigators are still counting. What in da hell is dis?!
Prime Minister promised that persons who have committed such crimes will find themselves on the wrong side of the law but thus far no one has been brought before the courts and some who are guilty are still on the job.
Meanwhile Bahamas Press is following how thousands of funds stolen out of the Water and Sewerage Corporation's cashier's cage have yet to be reported to the police or Government Finance Staff by senior management at W&S. WHAT IS DIS?
In fact we believe management at the Corporation covered-up the entire incident and placed the reported staff member on PAID LEAVE more than one year ago. The staffer we are told was still being paid and word of her prosecution having went quiet! What is dis?! When will JOE PUBLIC GET TO KNOW! And why is the senior management at W&S still in place after attempting to cover-up the theft!!!!
Peter Turnquest's job and now Prime Minister Hubert Minnis job is to track down the "real thieves" compromising the system, which results in millions of tax dollars bleeding out of the bucket. We have have more to say on these reports throughout the week.
We ain't playing with dem!
We report yinner decide!