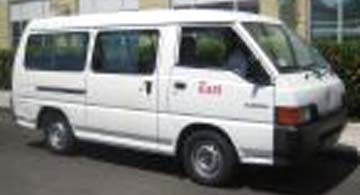 Nassau, Bahamas — Bahamas press is investigating an incident now unfolding at the Lynden Pindling International Airport's Airport's arrival gate.
BP is putting questions to the Road Traffic Department tonight as we come down hard on another rouge taxi driver.

BP has learnt, taxi driver #186 operates his vehicle at the LPIA terminal. From our discovery this week, passengers arriving at the gate visiting the country from London were all packed in the driver's car, but get this, they nor he knew where to go.
With a public service license visible on hand the guests asked him to take them to their vacation at the Lyford Cay Club. But guess what, taxi #186 cannot speak a word of English! Problem #1.
Problem #2 taxi #186 don't know where the hell Lyford Cay was on the island, which means he is another foreigner just reach in the Bahamas and perhaps is holding a fraudulent public service license.
Problem #3 the guest stood confused and the driver at the arrival gate stood confused. WHAT IN THE HELL IS THIS?
Bahamas Press is calling on the Ministry of Tourism, the Road Traffic Department and the man in charge of public service drivers with authority by issuing public service driver's licenses to seriously INVESTIGATE THIS POSTHASTE!
What kind a JACKASS society are we operating here? How could an individual, who have no inkling on where the hell they are going, find themselves overnight with a public service license in the Bahamas? A man headed to the Lyford Cay Club cannot get to his location because some public officer at the DAMN GATE AT LPIA is not doing his or her JOB!
Yinner better get a grip on this before guests ends up on Mackey Yard or deep in one of these shanty towns around Nassau.
BP is asking the director of road traffic:
• How did Taxi Driver #186 get his license if he cannot speak a word of English, but yet, is holding yinner document?
• Who at Bahama Host, a required programme for all taxi drivers, vetted this driver?

Bahamas Press is also calling on the Commissioner of Police to investigate these claims and urgently as "THE PROTECTOR AND UPHOLDER OF LAW AND ORDER BY THE CONSTITUTION", order an immediate investigation into what we believe is another racket/scam in the road traffic department.
DAMN WE NEED CHANGE!