Pedophile who worked at the Saint Augustine's Priory in the Bahamas passes! What Happened at St. Augustine's College?  BP has now opened an investigation!!!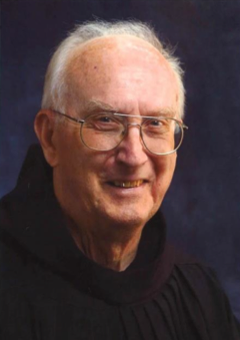 Statement by Verne Wagner of Duluth
Northeast MN SNAP director (218- 340-1277, lwagsmn@yahoo.com)
We are glad that a predator priest who worked in the Bahamas has passed away. We're glad too that his victims can hopefully sleep better at night knowing that he can't assault any more children.
He is Fr. William Eckroth of the Benedictine Catholic order. He mostly lived in Minnesota (St. Cloud, Albany, and St. Joseph) though he was sent to work in the Bahamas and to Maryland for treatment.
Fr. Eckroth spent time at Saint Augustine's Priory in Nassau (1977), St. Benedict's Church in Mangrove Cay Andros (1979), Holy Name Church in Bimini (1987), Saint Augustine's Priory in Nassau (1989), and St. John Chrysostom in Fresh Creek North Andros (1991).
Fr. Eckroth was in his 80s and reportedly experienced dementia. But there's no magic age at which a pedophile is cured so it's possible that he molested other kids even in his later years.
We hope that all of Fr. Eckroth's victims – whether hurt long ago or more recently – find the strength and courage to step forward, get help, expose wrongdoing and start healing. And we hope they find consolation.
Now that he's passed on, we hope St. John's officials will be more forthcoming about Fr. Eckroth's crimes and about those who ignored, concealed and enabled them.
NOTE – At least one other predator priest from St. John's Abbey in Minnesota worked in the Bahamas. He's Fr. Mel Taylor.
(SNAP, the Survivors Network of those Abused by Priests, is the world's oldest and largest support group for clergy abuse victims. SNAP was founded in 1988 and has more than 20,000 members. Despite the word "priest" in our title, we have members who were molested by religious figures of all denominations, including nuns, rabbis, bishops, and Protestant ministers. Our website is SNAPnetwork.org)
Contact – David Clohessy (314-566-9790 cell, SNAPclohessy@aol.com), Barbara Dorris (314-503-0003 cell, SNAPdorris@gmail.com), Barbara Blaine (312-399-4747, bblaine@snapnetwork.org), Frank Meuers, Minnesota SNAP leader (952-334-5180, frankameuers@gmail.com)
http://www.sctimes.com/story/news/local/2015/05/28/monk-repeatedly-accused-sex-abuse-dies-abbey/28082411/
http://www.saintjohnsabbey.org/news/obituary-fr-richard-william-eckroth-osb/
http://www.bishop-accountability.org/news13/2012_06_25_Behindthepinecurtaincom_FatherMel_Mel_Taylor_2.htm
http://www.andersonadvocates.com/documents/Father%20Richard%20Eckroth%20Timeline%20and%20Summary%205-19-14.pdf