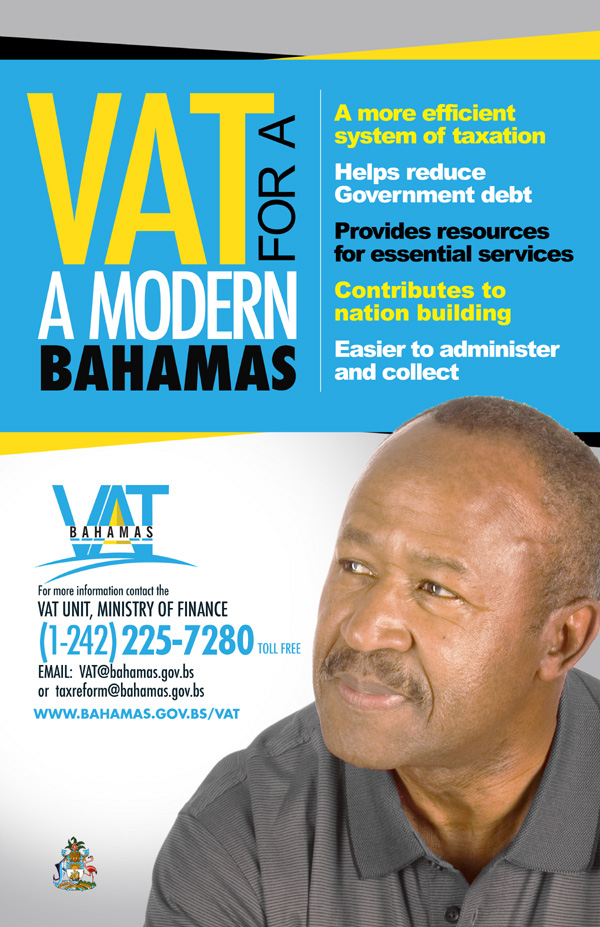 The public is advised that the Value Added Tax (VAT) Department of the Ministry of Finance has released two short videos to assist VAT Registrants with the filing process.
The first filing period for large businesses is scheduled for February 28th, 2015. Smaller businesses will file quarterly beginning on April 30th.
The first video entitled "How To File A VAT Return" is a simple video taking you through a step-by-step process including creating the return, saving a draft of the return, adding supporting documents among other important issues.
The second video entitled "How To Make A Payment Online" demonstrates for the taxpayer how to go about making a payment using the Online Taxpayer Administration System (OTAS).
VAT Registrants are advised that they can view the videos by selecting the appropriate link under Video Tab on the government's website at www.bahamas.gov.bs/VAT.
For more information contact the VAT Department at vatcustomerservice@bahamas.gov.bs or call the Help-Desk hotline at 1-(242)-225-7280
January 26th, 2015