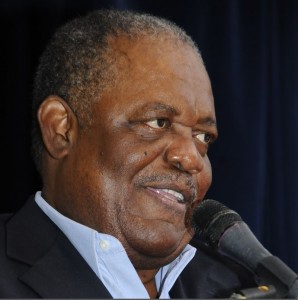 Toronto, Canada
– A group of eager Bahamian voters working and studying in Canada are all set to vote the FNM government out of power whenever the next general elections are call.
On a mission to Canada last month, the Bahamian delegation headed by Papa decided to pay a visit on a group of young Bahamian students living there. The PM made his presentation and then came the Q&A session.
First up was a young Bahamian lady who has serious concerns with the gripping crime problem facing the country. The avid reader of Bahamas Press ask the PM, "Considering crime as the number one vexing problem facing the nation, Prime Minister can you tell us, 'what are you going to do about the crime problem in the Bahamas'?".
The PM in doubt not expecting the question from the young voter snapped, "What are you going to do about it?" and quickly ended the question and answer session.
Is not the PM aware that an educated, young base voting do not toil with foolish, silly and shameful pronouncements; especially such responses coming from a head of state? Is he aware that thousands of university students all over the world are locked on Bahamas Press, reading the news and the happenings around the country? They are able to make informed conclusions.
 BP is presently the leading news wire online reporting data to the wider world from the Bahamas.
At the reception following, the PM decided to use his intimidation methods as he leaned over to the young woman and said, "I don't like your attitude."
Somehow forgetting he was not in the 'lil' children classroom [THE CABINET] where such attacks go by the minute, the young girl poetically replied, "…And I don't like your attitude either."
Shocked to his wits the PM grew a knot in his head as he raised his eyes wide open, whispering to his group, "Let's get 'outta' here, these 'churrin' talking fool around my head."
The CUT_YINNER_KNOW_WHAT is COMING FOR THE FNM, and it is now gathering at universities all over the world.
WE NEED CHANGE!