By KILLARNEY VOICE…
Killarney's Member of Parliament, Hon. Dr. Hubert A. Minnis would like to extend a special thanks to the residents of The Grove, Highland Park and surrounding areas, as well as persons that traverse the west for bearing with the inconvenience of the improvement project to Saunders Beach over the past months.
This photo of the beach, taken on Sunday June 27th shows that the earlier movement of sand was simply a result of tidal flow that occurred not only in the Bahamas but throughout the world. Saunders Beach is now returned to normal!
Killarney is awaiting further completion of the area improvement for our family beach day.
Upon completion, Saunders beach will be one of the most beautiful and organized beaches in Nassau!
Saunders Beach will be only one success story of the many ongoing projects, including The Port Project.  For years, Nassau's port was owned by a limited number of individuals.   However, thanks to a government with foresight, for the first time in history of this country every citizen of this country will have an opportunity to own a part of The Port.
The plan for the port is that 40% will be owned by government, 40% by the private sector and another 20% by the general public.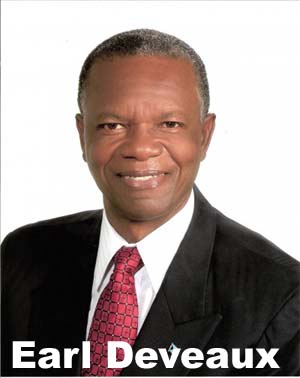 Policies must be put in place to ensure that the 20% to be owned by the general public will not be compromised in any way to allow persons in the private sector ownership to monopolize on this venture. The same should apply in the future as government disposes of its 40% ownership. This would truly be in keeping with government's belief that wealth should be spread among all, and not monopolized by a few.
The Port and other projects like Saunders Beach are projects initiated and carried out by a caring FNM Government, of which we can all be proud!