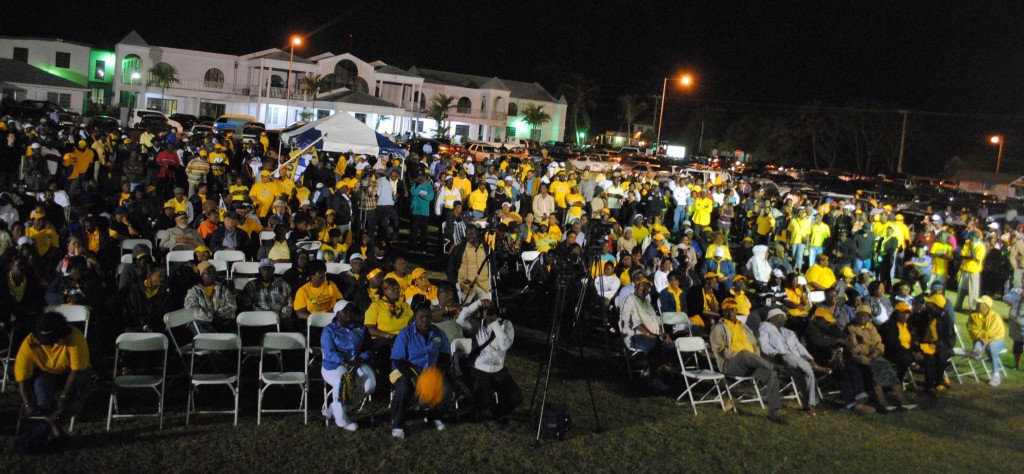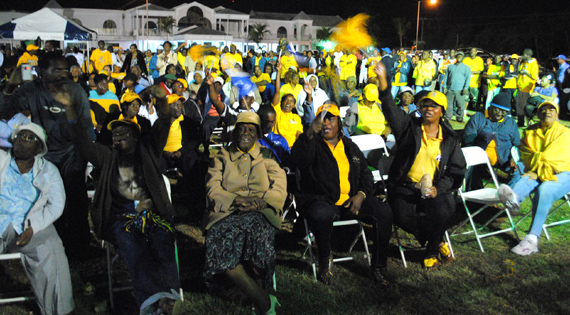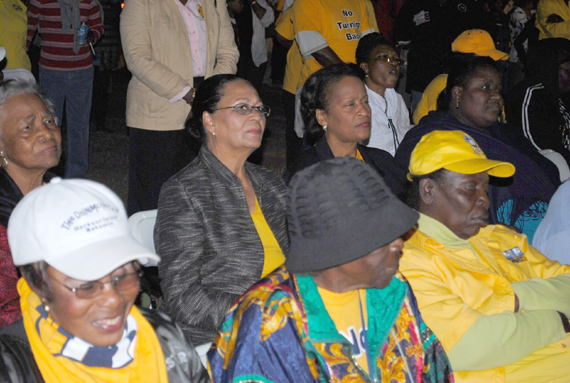 Dame Marguerite Pindling and Mrs Wisdom seated at the mass PLP rally in Golden Gates last evening.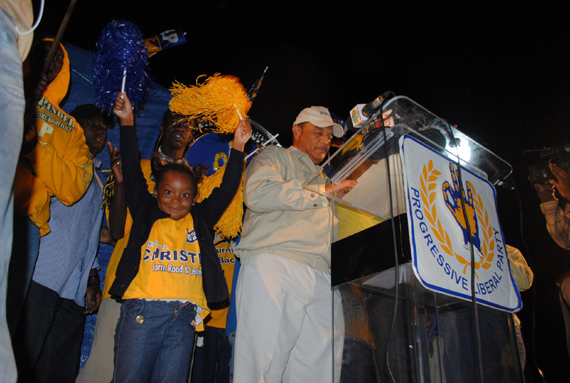 PLP ROCKSTAR, Perry G. Christie tells Bahamas, all PLP MPs and Senators will vote against the Sale of BTC to Cable and Wireless and shall reverse the sale back into the hands of Bahamians when he returns to power.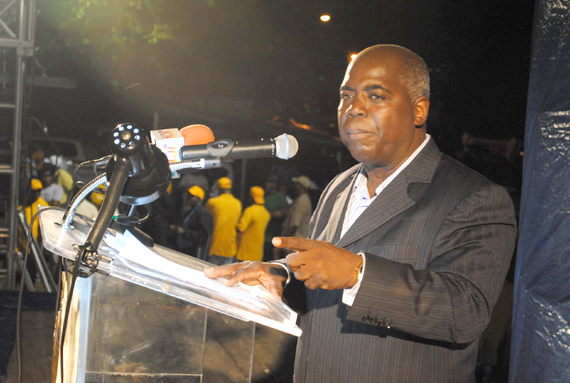 PLP strongman Philip 'Brave' Davis calls on the Press and the Church Leaders to establish a Truth-O-Meter.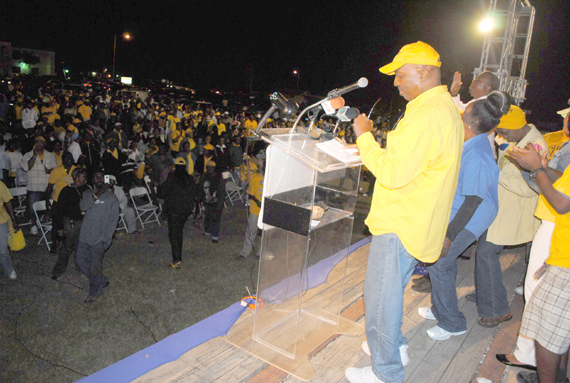 Gibson towers over the hundreds dancing to the smell of victory in Golden Gates last evening.