NEMA participates in Bahamas First General Insurance Co.'s Public Education Forum on hurricane preparedness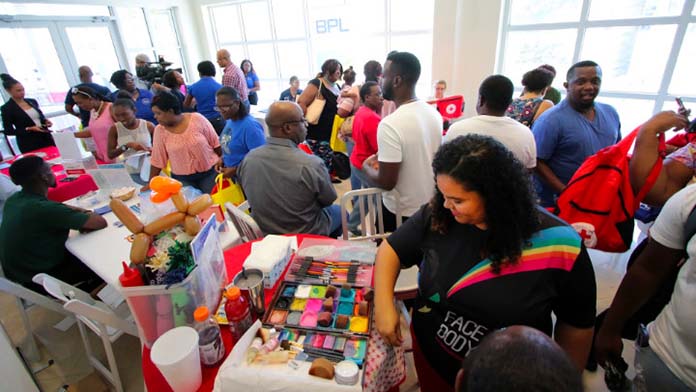 NASSAU, The Bahamas – The National Emergency Management Agency, NEMA, participated in Bahamas First General Insurance Company's second public forum dubbed — Hurricane Prep 101 — on Saturday, September 22, 2018.
The trade show and public form was held at the Harry C. Moore Library at the University of The Bahamas, where scores of people received first-hand practical advice on how to safeguard their homes, valuables and businesses during hurricane season.
NEMA and representatives of its national disaster consultative committee participated in the trade show and offered hurricane preparedness tips and basic emergency supplies.
Captain Stephen Russell, Director of NEMA participated in the public forum which covered the gamut of household and content insurance, how to properly construct homes to the national building code, the installation of hurricane shutters, generators, emergency shelter needs and other related topics. Other panelists were Caroline Turnquest, Bahamas Red Cross; Leonard Sands, Bahamas Contractors Association; Jerome Knowles, Confidence Insurance, and Patrick Ward, CEO Bahamas First Group of Companies.
NEMA's members of the national disaster consultative committee present were: The Bahamas Department of Meteorology, the Department of Social Services, Bahamas Power & Light Company Ltd., Bahamas Red Cross and the Ministry of Works.
The Atlantic Hurricane Season runs June 1 to November 30.