Woman pleads guilty for FRAUD and gets two years and say she defrauded the persons cause she was desperate!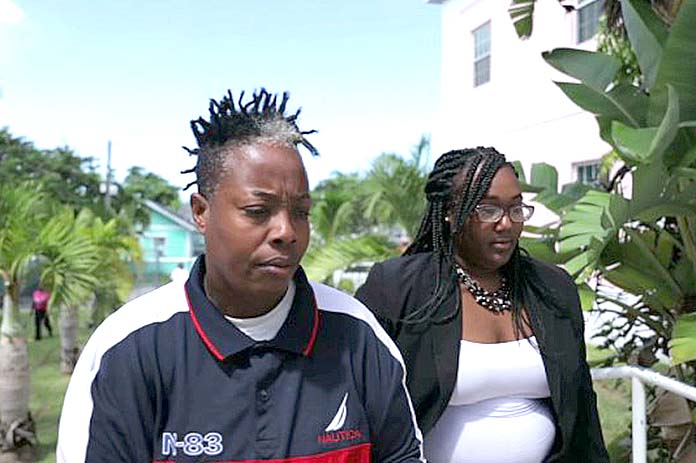 Story and photo by Sancheska Brown/ Eyewitness News
Nassau – Latoya Seymour, 44, pleaded guilty to 15 counts of fraud by false pretences Monday, after admitting she took $8,440 from 15 persons, for furniture she never owned.
The employee of Harvey's Bar and Grill, appeared before Magistrate Derrance Rolle Davis, accused of defrauding the vulnerable while pretending to be an employee of Albany.
According to court documents, between September 4 and September 14, Seymour approached 15 persons to buy furniture from Albany she claimed she could get at a discounted rate as an employee.
Seymour collected between $600 to $1,000 from each complainant and promised to have the furniture, refrigerators, stoves and bedrooms sets delivered. The victims never received the appliances or their money back.
When asked by the Magistrate why she came up with the scheme, Seymour said, she was desperate to pay a very large bill.
Given the amount of money that was taken and the elaborate scheme, Seymour was sentenced to two years and two months at the Bahamas Department of Corrections (BDOC).
We now wonder if the preacher who stole more than a half a million dollars from the Ministry of Finance will ever see such a sentence? In fact we wonder if his case is still in court even though all the people money has vanished!
We encourage Bahamians to stop purchasing items which cannot be tested to be owned by the seller. Find a carpenter and build your furniture or go into one of the retail outlets and purchase your items. STOP SUPPORTING CRIME!