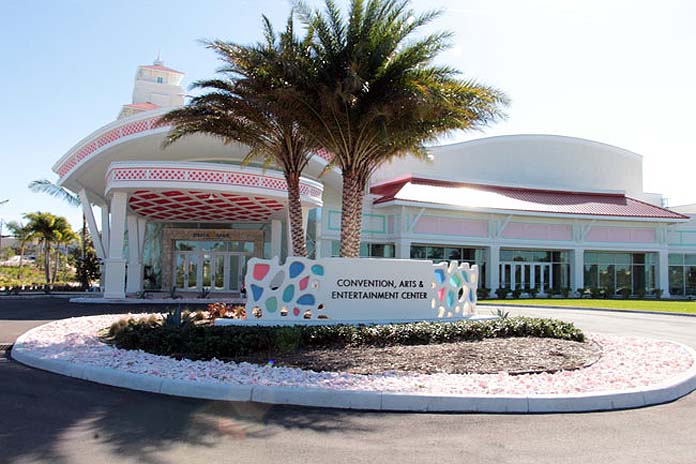 Nassau, The Bahamas — The upcoming 57th Annual General Meeting (AGM) of the Boards of Governors of the Inter-American Development Bank (IDB) and the 31st AGM for the Inter-American Investment Corporation (IIC) could have a tremendous impact on the Bahamian economy, while showcasing The Bahamas as a premiere destination for the hosting of international business meetings, conferences and conventions.
The Chief Operations Officer of the Local Organizing Committee, Lynden Maycock is optimistic that this major international event will produce a myriad of direct and spin-off opportunities in tourism, culture and other related sectors of the economy.
"When we look at persons coming into The Bahamas, some 5,000 delegates are slated to be attending the conference. We have properties (benefitting) from the Island House near Lyford Cay, to the Melia, to SuperClubs Breezes, to Sunset Resort, to Atlantis to Sandals and Comfort Suites — you will even find private individuals who will be renting their homes to accommodate a number of delegates that will be attending the conference here in The Bahamas," Maycock said.
The IDB-IIC meetings are slated to be held in the capital city of Nassau, April 7-10, 2016. Both public and private sector delegates, as well as delegates representing the IDB's 48 member countries, are expected to attend. Finance Ministers from the various member countries serve as Governors on the Board of the IDB and will lead the delegations from their respective countries.
"The Bahamas certainly can, and looks forward to hosting large international events, as we have done numerous times before," Bradley Bosfield of the Groups Department of the Bahamas Tourism Center, The Ministry of Tourism, stated. "Event organizers are given personalized attention from professionally trained event coordinators."
Recent major international events successfully hosted in The Bahamas include the Financial and Insurance Certified Planners Association (FICPA) Convention, the International Association of Athletics Federation (IAAF) 2014/2015 World Relays, Ladies Professional Golf Association's (LPGA) Pure Silk Golf Tournament, and the Caribbean Hotel and Tourism Association (CHTA) Marketplace.
The Islands of The Bahamas feature celebrated world-class hotel and resort accommodations, with ample meeting and event spaces, many equipped with state-of-the-art technological equipment. Also, The Bahamas highlights its diversity of sites available outside of the traditional hotel settings for out-door events, inclusive of forts and heritage settings.