Scores of Bahamians unemployed while positions delivered for those from overseas? WHAT IS THIS?! Bahamians need not apply!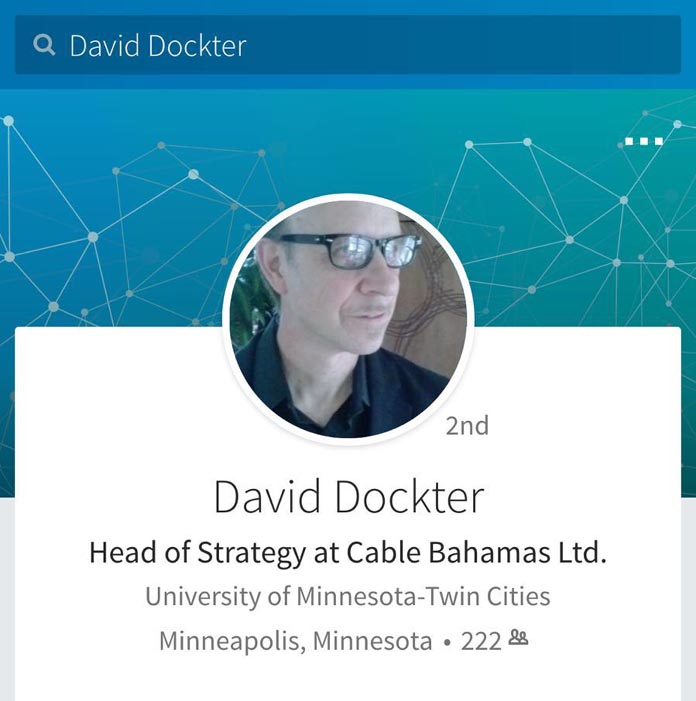 Nassau, Bahamas – It is interesting, very interesting how only we at Bahamas Press have confirmed that a number of foreign work permits were being issued by the Department of Immigration for persons for Cable Bahamas' mobile project.
Last week Damian Blackburn, the current head of NewCo who told the Bahamas he is on a global missing to make sure all the profits in cellular is shipped out of the Bahamas, presented his junior Bahamian staff hired for the project, but he has yet to mention who are the loads of foreign staffers being issued work permits. Scores of qualified Bahamians are still unemployed since the global recession and yet all we could do is make sure other people take the jobs inside the country where the money is being made?!
Well, Bahamas Press has another new name of someone who is being delivered a newly minted work permits for the country and is headed through the doors of the cable mobile company.
David Dockter will head up the strategy team for NewCo and he, too, was one of the many who was not invited for the video shoot. From our research, Dockter worked as a consultant with Telcos.
Stephen Curron and Damien Farren – two more Digicel executives – who also came through the backdoor of the immigration department are already deep inside.
After promising that there are some 800 new jobs for Bahamians, CBL's NewCo appears to only offer big executive suites salaries to foreigners!
Why are permits being issued and those filling them are hidden?
Bahamians need not apply!
We report yinner decide!