Illegals continue to sail into the Bahamas on unseaworthy vessels….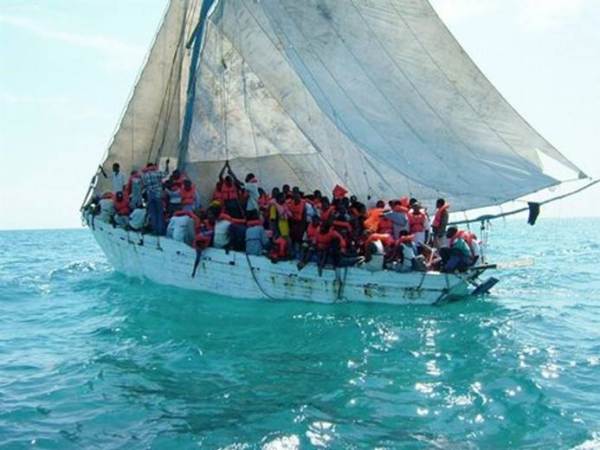 Coral Harbour Base 5 January 2016 (RBDF)…The Royal Bahamas Defence Force patrol craft, Lignum Vitae, under the command of Senior Lieutenant Bowleg apprehended a motor vessel with approximately sixty nine (60 males, 9 females) Haitian nationals around 11 p.m.
The motor vessel was apprehended in rough seas approximately 13 nautical miles off Hog Cay Long Island. All migrants were transferred to Lignum Vitae and will be transported to Nassau for further processing.
The Royal Bahamas Defence remains committed to "Guarding Our Heritage" and the sovereignty of the Commonwealth of the Bahamas.
6 January 2016 (RBDF)…The Royal Bahamas DefenceForce craft, HMBS Arthur Dion Hanna, under the command of Lieutenant Commander B. Wright apprehended seven (7) Cuban migrants (5 males, 2 females) around 1:33 p.m. today on Anguilla Cay Light.
The migrants were found in good health and indicated they were on the cay for seven days. The migrants will be transported to Freeport for further processing when weather subsides.