What in the hell is in the mind of preachers who put the coming of the Redeemer of Mankind on the Back-burner?
Why is Philip McPhee and Simeon Hall discussing gambling when the Church around the world celebrates the Advent of Christ?!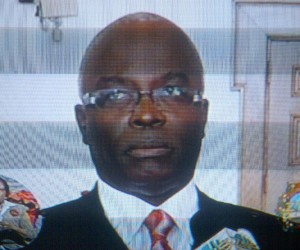 Nassau, Bahamas — Could you believe what we are hearing and seeing tonight on national television?
In the season of Advent! In the period of one of the HOLIEST days of the Christian Calendar – A time when people all over the world celebrate the Birth of Christ and share a spirit of peace and goodwill to mankind – Pastors in the Bahamas are discussing gambling and are telling Bahamians who in a spirit of love to vote "YES"~!! Seeking to create division and spur tension just before the holidays!

[SHAKE HEAD]!
We have fallen to a new low!
Rev. Dr. Philip McPhee may not have ever played numbers in his life, but he cannot deny that a MAJOR NUMBER Boss is a sponsor of his regatta sailboat. What is the name of that vessel Dr. McPhee? Is it ASUE DRAW?
SOME PEOPLE HAVE NO DAMN SHAME!!!!
We report yinner decide!