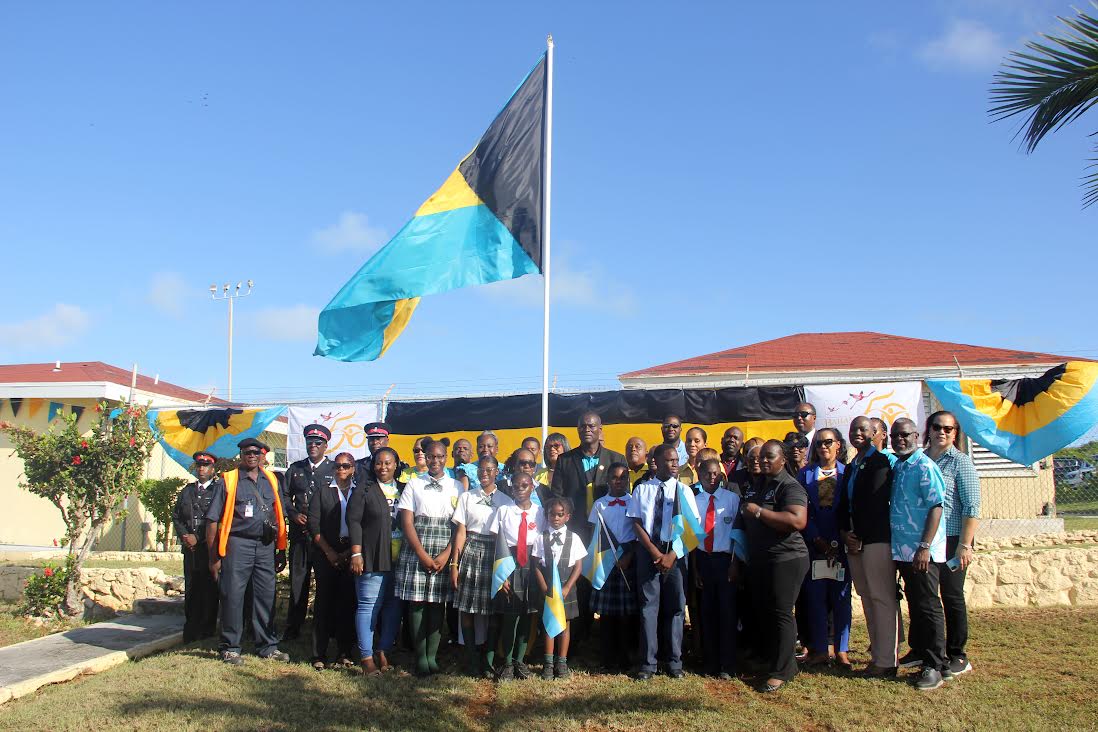 NASSAU, The Bahamas – The National Independence Secretariat marked 50 Days to Independence with a 'Golden Jubilee Flag Relay' making its start on Sunday, May 21, 2023 on the Island of Eleuthera.
A Flag-Raising Ceremony was held at Governor's Harbour International Airport, led by Family Island Administrator for Central Eleuthera, Earl Campbell.
The National Independence Secretariat Golden Jubilee Flag Relay will take place across the islands of The Bahamas, where that same Flag will be hoisted in ceremony. It will finally be hoisted in New Providence on July 9 in the celebration and tattoo at Clifford Park, ushering in Independence on July 10.
At the start of the relay in Eleuthera: The Opening Prayer for "a thankful nation" was said by Reverend Orlando Thompson.
Hoisting of the National Flag followed, performed by a four-member Colour Guard and band ensemble comprising the Royal Bahamas Police Force and the Royal Bahamas Defence Force to the song 'One God. One People. One Bahamas.'
Once the Flag was hoisted, students of James Cistern Primary School and Central Eleuthera High School led the singing of the National Anthem, 'March On Bahamaland,' and the reciting of The Pledge.
Reverend Martin Gaitor delivered the Benediction.
Community leaders who came out in support of the historic event represented a cross-section of the government, the church and schools, the various adjoining districts, and the National Independence Secretariat in New Providence.