Why did Aliv had to LIE?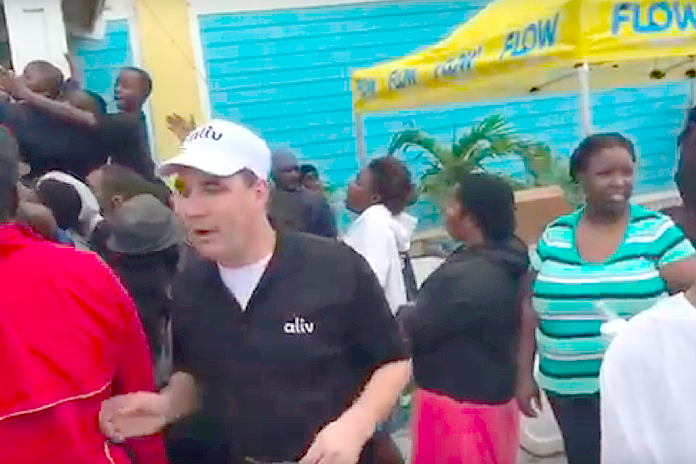 Nassau, Bahamas – Aliv these days has a serious problem speaking truth to the consumers and we ga keep asking WHERE IS URCA when ya need dem to protect people?
Now. some of you would remember how Aliv CEO Damian Blackburn announced to the country that the second mobile subscriber captured some 25% of the mobile market in the country. That was a lie!
According to the Nassau Guardian report published February 24th, 2017 under the headline: "Aliv takes 25% of cellular market in just three months", company CEO Damian Blackburn at the Business Solutions event at Atlantis lied when he said that Aliv had picked up some 45,000 mobile subscribers in just 12 weeks.
Blackburn never clarified the lie, not knowing that the mobile data Annual published by URCA would reveal the statement to be an untruth. No media house published the true facts nor have they challenged Blackburn as to why he had to tell such an untruth to the business community of the Bahamas.
But let us at Bahamas Press show yinner the facts as the WUTLESS DUTTY NEWSPAPERS DEM are lost in fact-finding. Up to April 6th, 2014, mobile subscribers in the country represented a total base of just over 302,500 subscribers. The report was issued by the regulator, which governs the sector. That's three years ago!
So the question we have held out there for Mr. Blackburn since he made his statements was this: Where did you get your numbers, ma brudda? Or are yinner cooking the books hard down there at Aliv to fleece Bahamians and pack up later on down the road?
But here is the kicker: Aliv just issued a bond subscription offering some 8.5% percent. Now that offering is indeed incredible and, this being a real gambling community, it was oversubscribed. Most of the investors didn't read the fine print which repeated the line about how you as an investor is invested at your own risk. But get this:
While Damian had told the business community Aliv had captured some 25% of the mobile market or some 45,000 subscribers in the subscription notice, guess how many subscribers were listed as being new holders of Aliv? Some 27,000 mobile customers.
All we ga say is this: we are still waiting for Damian Blackburn to apologise to the Bahamian people.
We report yinner decide!