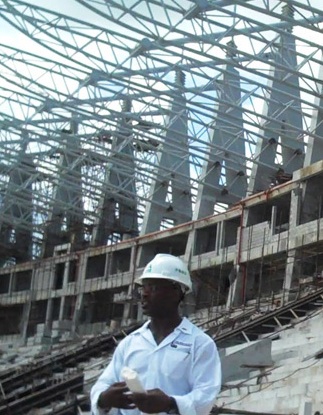 Nassau, Bahamas — Residents and sports enthusiasts are disgusted by the Ingraham administration to further 'Haitianize' and put Bahamians on the back burner.
Sources inspecting the National Stadium of the Bahamas named the Thomas Robinson Stadium, cried shame on the Government for furnishing seating at the site in the colours of the Haitian flag.
A major track athlete said the decision by the Pudgy Pillsbury Doughboy MP to order red and blue seats for the national symbol is a disgrace and should not be accepted by Bahamians.
Sources deep in the OPM tell us, Pillsbury Doughboy was the culprit alleged to have ordered the 15,000 seats, which represents the colours of the Haitian flag. A track athlete, who had words on the issue, has branded the move as an absolute insult to Bahamians.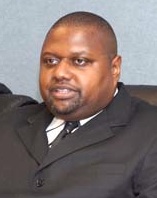 "I find it incredible to know that China is a country with vast abilities. Here is a country, which is believed to have invented dyes, and has an ability to mix any colour in the world. You mean to tell me some JACKASS in the Ministry of Youths Sports and Culture, could not advised the Chinese to find some aqua dye and send us aqua, gold and black seating for a national venue such as the stadium? Why the colours of the Haitian Flag? What kind of message are those in the Sports ministry  trying to send? They should hang their heads in shame!
Project manager for the construction was, Iram Lewis. Readers would remember Lewis was the 'BUFFED ROOMATE' of former head of NIB and Cabinet Minister, Kenneth Russell during the construction. The couple shared an apartment together on West Bay Street opposite the Renal Centre.
Ingraham's move to 'Haitianize' the Bahamas continues. This morning Brent Symonette's Department of Immigration is expected to naturalize more residents today.