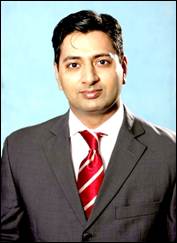 Whoever is elected the next government we request a COMMISSION OF INQUIRY TO INVESTIGATE THE CORRUPTION at: URCA/ ZNS/ NATIONAL INSURANCE/ THE MINISTRY OF LABOUR/ THE DEPARTMENT FOR THE ENVIRONMENT AND ARAWAK CAY MUST COMMENCE!
LOOK AT THE SCANDAL NOW FACING URCA! A DEMONSTRATION IS PRESENTLY UNDERWAY AT THE REGULATORY OFFICE.
Three Bahamians fired from Urca
By The NASSAU GUARDIAN:
Three Bahamians were fired from the Utilities Regulation and Competition Authority (URCA) on Friday, The Nassau Guardian learnt yesterday.
The firings have reportedly created jitters among the 16 or so remaining Bahamians who still work at the agency.
The reasons for the firings are unknown, but they came amid reports from some staff members that morale at URCA is low.
The agency is the primary governing body of the new regulatory regime for electronic communications in The Bahamas.
URCA faced controversy recently when The Progressive Liberal Party raised questions about its CEO Usman Saadat, a former Cable and Wireless employee.
The firings and the controversy surrounding Saadat come as URCA considers the sale of a 51 percent stake in the Bahamas Telecommunications Company (BTC) to Cable and Wireless.
The regulator is expected to conclude its considerations within the next two weeks.