Loretta Butler-Turner for FNM DEPUTY LEADER!

BP encourages all FNM delegates to VOTE


Dr. Hubert Minnis and Loretta BUTLER-TURNER! Da WINNING TEAM!!!



Nassau, Bahamas — Bahamas Press' roving reporter was present last evening May 25th [TONIGHT] at the Poop Deck Restaurant West Bay Street where a party was held by MP for Long Island Loretta Butler-Turner for delegates attending the one-day conclave for the Opposition Free National Movement Party.
Former Prime Minister Hubert A Ingraham arrived at the restaurant driving a jeep and was unable to find a parking space to parked his car, and so was told by security that he could not park his car the way he did.
Ingraham then threw the car keys to the security man, and grudgingly told him to park the car. Papa Clown is a angry man! A sore loser, a washed up has been these days who wants to see Bahamians fail!
It's Unbelievable!
Ingraham then walked into the bar and greeted his former colleague and former MP Lester Turnquest and chatted for a few minutes.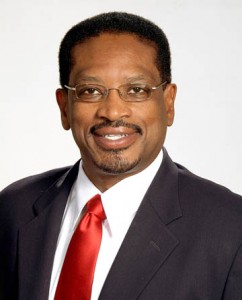 After Ingraham walk away Turnquest was over heard saying, "I wonder why he came to talk to me, because he knows I don't like a bone in his body."
BP eyes and ears all across the room then saw Ingraham greeting Steve Heastie cousin of a present PLP Minister, who was surprise that Hubert called him by name.
People who lose power get humble very quickly!
Ingraham joined the Party for a short time and left like a hologram carrying a promotion bag with the inscription Vote of Loretta Butler Turner for Deputy Leader , which was presented to all delegates attending.
Tongues are wagging that Hubert Ingraham has thrown his support behind Loretta for Deputy Leader, forsaking former Minister of Education Desmond Bannister and former Jr Minister Phenton who turned their backs on the people of  Carmichael and South Beach respectively. Both got a vicious CUT YINNER KNOW WHAT ON MAY 7th.
Word has it that Loretta Butler-Turner's was the only one who made it after abandoning her old constituency Montaqu.
Loretta's brother Craig Butler was no where to be seen. Some are crediting Hubert for the division.
Ingraham publicly admitted that the FNM was broke [Some $6 million broke in bills – just like the country which is more than half a billion dollars BROKE!]. He now appears to be lending his support for Leader and Deputy to Dr Hubert Minnis and Loretta Butler Turner; both MPs with deep pockets.
Bahamas Press now joins Hubert Ingraham in this bid to make the political marriage happen.
Bahamas Press endorses Dr. Hubert Minnis and Loretta BUTLER-TURNER and as the next Leader and Deputy Leader of the FNM!
Boy I tell ya, "Politics makes strange bedfellows!"
Oh in case we forget we ask FNMs to complete the job and FIRE CARL BETHEL FOR GOOD!!!!
We report YINNER DECIDE!