Why Hubert Ingraham don't take on men his size? Journalists around the country must defend their colleague against this rank and crude attack by Ingraham! – BP SUNDAY SPECIAL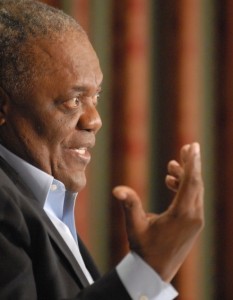 Nassau, Bahamas — When members of the fourth estate put on clothes, they will begin to accept the fact that it is their duty to expose dishonesty, lies and corruption wherever they see it.
This week, reporters, along with the Speaker, joined the fired, failed and unfriendly former Prime Minister, Hubert Ingraham, as he tendered his resignation to Parliament in the Majority Room in the House.
Ingraham brought along his band of "RED" rally goers and butt lickers into the room assigned for the Government and so he acted as if he was still in charge of the country.
Laughable indeed.
The scene this week reminded us of the saying, "The Emperor has no clothes", and it was true. Hubert Ingraham had his misfits and props sitting and standing along side him like a grand show of Pinocchio all the way from La La Land.
There the ringmaster, these days known as Papa Clown [Hubert Ingraham], turned dramatic as he played hoops and jumps around members of his gutless wutless media. He answered his "PLANTED QUESTIONS" like those on gambling and victimization. But before real hardcore questions could come, like the scandal in Tourism and the bankrupting of the public treasury, the press conference was shut down with the words: "It is hot in here!"
We are not surprised!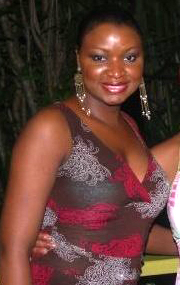 We also expected the question as to how and why was former Minister of State for Finance Zhivargo Laing paid $6,000 more than Phenton Neymour, Byron Woodside and Loretta "Sexy Back" Butler-Turner to be asked. But for such a question there was no time for the WUTLESS MEDIA DEM, who appears as if they were like the Pigs on New Years Day morning scrapping for questions.
Nor did anyone ask Ingraham why he failed to appear in the House to thank the Governor General or contribute to important debates like the Budget when evidence suggested he had something to hide and was running from the place. And now in his statement on Thursday he is returning to the House? Why act like a hologram?
No one had the gall to ask such a question!
What was most egregious about the event this past Thursday from the man who wants to be Prime Minister of the Bahamas again for a 4th time (20-years), was his vicious and brutal attack against the Broadcasting Corporation of the Bahamas and, in particular, news anchor Keishla Smith-Adderley, who was in no position to defend herself.
What a bully!
Rather than go to the Parliament and defend his record and defend the soiled and corrupted characters of his defeated men and woman, who were branded as "corrupt" by Prime Minister Christie and as persons who have committed acts of "bribes" by the Deputy Prime Minister Davis, Ingraham chose to beat up on Keishla Smith-Adderley, who has no platform whatsoever to defend herself from a 'Pisstale', male chauvinist brute such as Ingraham who continues to prove day after day that he is the real Bahamian PUSSYCAT, who refuses to take on men his own size. We cry shame on him!
The former Prime Minister should never have been seen or characterized like a drunken man who would beat a woman inside and outside the House on the public stage, while real gangsters await him in the halls of Parliament – WHAT A SISSY!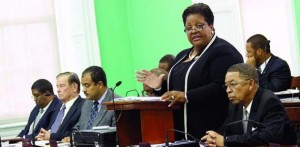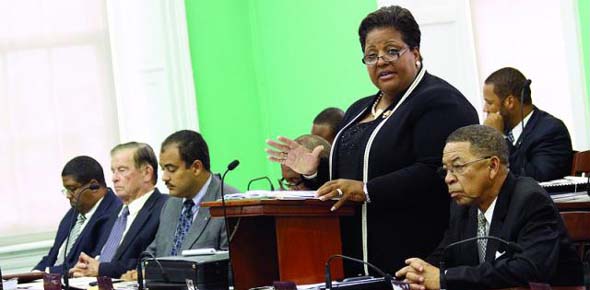 Go cuss Leslie Miller if you're so bad, Ingraham! Go to the House and take on V. Alfred Gray if you bad! Go face Gregory Moss if you want to display yourself like some real red bully. Or take on Philip Brave Davis the #2 quiet storm who await you when you return to the House on the 25th.
That's your league these days because for certain you are no match for Perry Gladstone Christie – the New Bahamian Political heavyweight champion, who not only sent you into retirement, but also every one of your anointed successors on May 7th, 2012.
Bahamas Press calls on every member of the press to defend his or her colleague Keishla, who has been struck to the floor by the bully! Yinner should stand up alongside your own and call for an apology from the former Prime Minister.
We call on media mogul Eileen Carron who always comes to the defense against similar criticisms by politicians, and censure Ingraham for his OUT-OF-LINE and outlandish attack against the reporter and her newspaper this week.
We at BP ga wait and see if yinner gat the guts to do so, and if ya don't, well it wouldn't be a surprise….WUTLESS!
We report yinner decide!