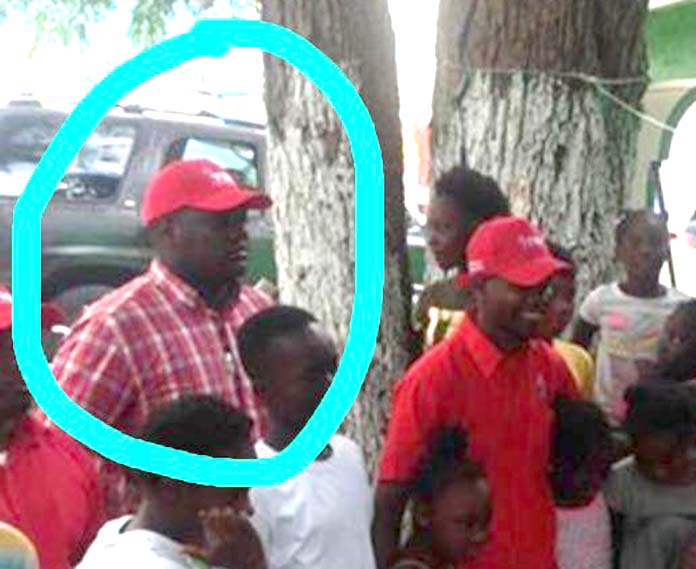 Nassau, Bahamas – Desperate to win by all means necessary, Bahamas Press will now wait on the leadership of the FNM and its media sympathizers to explain how one of its own got caught in a high speed chase with police after a robbery yesterday.
Armed robbers out of Bain Town were quickly caught by police Tuesday following an Armoured Truck Robbery, which led to a chase into the Pride Estate community. One of the suspects was shot by police. This other suspect was caught and is now under arrest.
It was there in Pride Estates where the high speed chase ended. The suspect #1 we can confirm one of the robbers caught is shown here campaigning with the FNM candidate.
We reported just Tuesday morning how that same candidate cannot explain where in the country he works to earn his declared $35,000 annual salary as the National Insurance Board has no contributions to the same.
FNM has sunk to a new low!
We report yinner decide!